For Site and Model House Viewing and Orientation on the project, pls. contact:
Vren Hipol
0932-8557789 (Sun) , 0927-32 00 288 (globe)
email adds. vrensan@yahoo.com and bagong_bahay@ymail.com
Available Financing: 1. Bank and 2. In-House ;
Also can be applied with Pagibig
TIARA - Single- attached House Model
Si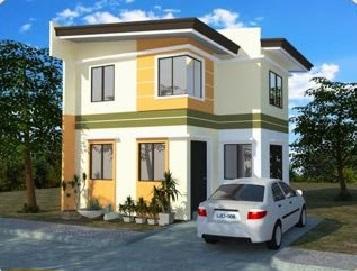 TIARA - Single -Attached House Model
an ideal twinhome or single firewall unit with a floor area of 63 square meters
and a lot area of 80 square meters (inside unit) with 3 bedroom provision.
TCP 2,315,000
DP 10% 211,500
Res Fee 20,000
DP 12 mos 17,625
Balance(loanable Amt) 90% 2,083,500
Monthly amortization
Bank - 20 years 1st yr 14,927
In House 15 years 1st 3 yrs 25,006
ANTHEA - SINGLE- Detached House Model
HEA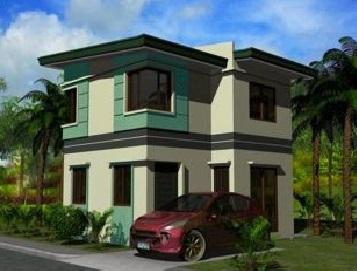 ANTHEA- Single-detached Model
a classic single detached unit with a floor area of 80 square meters and a lot area of
100 square meters with 3 bedroom provision
ANTHEA SAMPLE COMPUTATION
TCP P 3,010,000
DP 10% 271,000
Res Fee 30,000
DP 18 mos. 15,056
Balance(loanable Amt) 90% 2,709,000
Monthly Amortization
Bank - 20 yrs 1st yr 19,409
In House 15 yrs 1st 3 yrs 32
OTHER House Models at NUVISTA San Jose:
---------------------------------------------------------------------------------------------------------------------------------------
VERA - Row house Lot Area 36sq, Floor Area 21 sqm TCP Php 590,000
IONA - Lofted House Lot Area 40sqm Floor Area 32 sqm TCP 920,000
__________________________________________________________________________________________
SENNA - Townhouse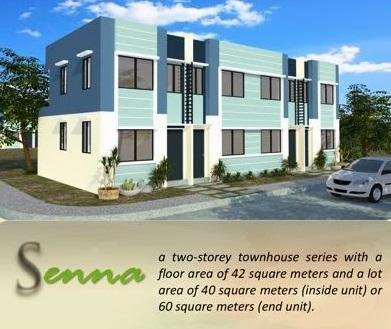 Sample Computation- Senna Lot area 40 sqm Floor Area 42 sqm
TCP 1,280,000
DP 10% 118,000
Res fee 10,000
Monthly DP 10 mos 11,800
Balance 80%
Monthly Amortization
Bank 20 years 1st year 8,254
In House 15 years 1st 3 yrs 13,826
SITE DEVELOPMENT OF NUVISTA: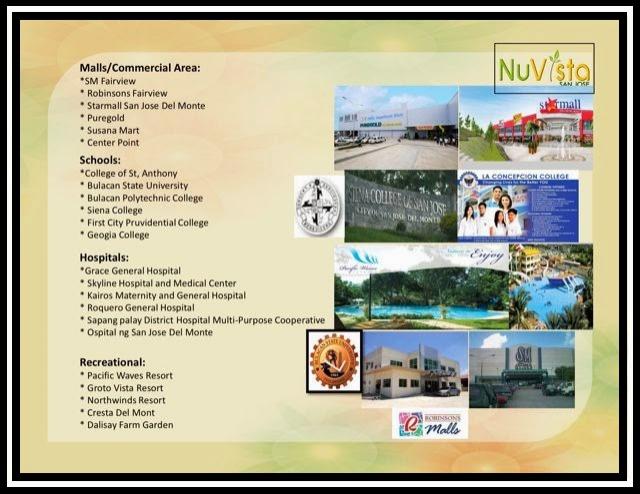 Malls/Commercial Area:* SM Fairview* Robinsons Fairview* Starmall San Jose Del Monte* Puregold* Susana Mart* Center Point
Schools:* College of St, Anthony* Bulacan State University* Bulacan Polytechnic College* Siena College* First City Pruvidential College* Geogia College
Hospitals:* Grace General Hospital* Skyline Hospital and Medical Center* Kairos Maternity and General Hospital* Roquero GeneralHospital*Sapangpalay District Hospital Multi-Purpose Cooperative* Ospital ng San Jose Del Monte
Recreational Spots:* Pacific Waves Resort* GrotoVista Resort* Northwinds Resort* Cresta Del Mont* Dalisay Farm Garden
For details and Tripping, pls contact :
Vren Hipol 09328557789 sun / 09273200288 globe / 0946-9589188 smart