Live the abundant life
inspired by the past build for the future
A master planned premier class retirement village community located in the tranquil Mandayao Hills of Balamban West of Cebu 200 meters above Sea Level with 360degree views of the Sea and Mountains
An eco- friendly environment to promote healthy ad sustainable living.
Located at Barangay Pondol Balamban away the bustling city Come home to a serene mountainside Home setting. Welcome to AMONSAGANA. Derived from the words AMON means Ours in Ilongo ang Sagana means Prosperity in Bisaya.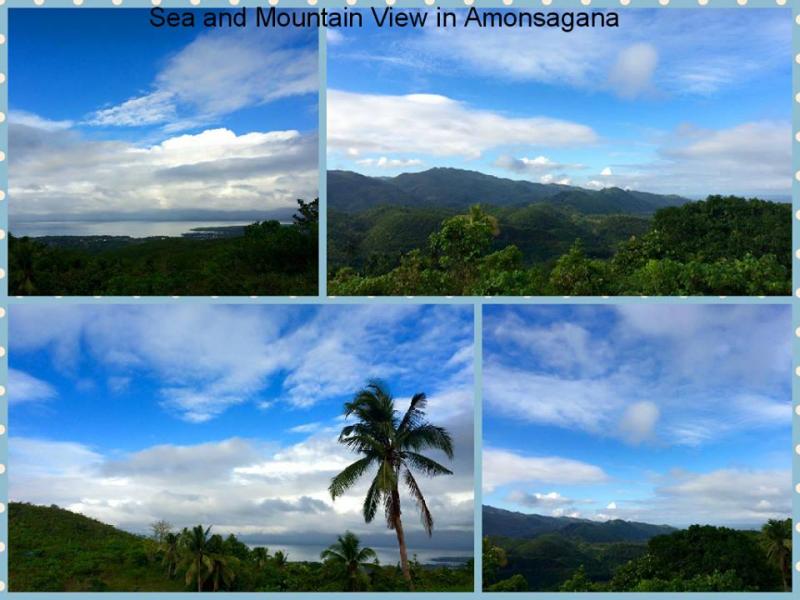 MOONSTONE

2BR, 3 Toilet&Bath, 1 maid's room

Total floor area : 238 sq.m.
Lot area: 471 sq.m.
Price: Php 13,313,300 ( price will vary depending on the lot area )
RUBY

4BR, 4 Toilet&Bath, 1 maid's room

Total floor area : 302 sq.m.
Lot area: 471 sq.m.
Price: Php 17,078,600 ( price will vary depending on the lot area )
SAPPHIRE

2BR, 3 Toilet&Bath, 1 maid's room

Total floor area : 275 sq.m.
Lot area: 471 sq.m.
Price: Php 15,598,000 ( price will vary depending on the lot area )
EMERALD
2BR, 3 Toilet&Bath, 1 maid's room

Total floor area : 267 sq.m.
Lot area: 504 sq.m.
Price: Php 16,000,000 ( price will vary depending on the lot area )
OPAL

2BR, 3 Toilet&Bath, 1 maid's room

Total floor area : 270 sq.m.
Lot area: 509 sq.m.
Price: Php 15,500,000 ( price will vary depending on the lot area )
PAYMENT SCHEME:

RESERVATION FEE: Php 200,000

1. 40% DOWNPAYMENT PAYABLE WITHIN 5MONTHS; 60% BALANCE PAYABLE THRU BANK.

2. PRICES AND PAYMENT SCHEME ARE SUBJECT TO CHANGE WITHOUT PRIOR NOTICE.
PHOTO GALLERY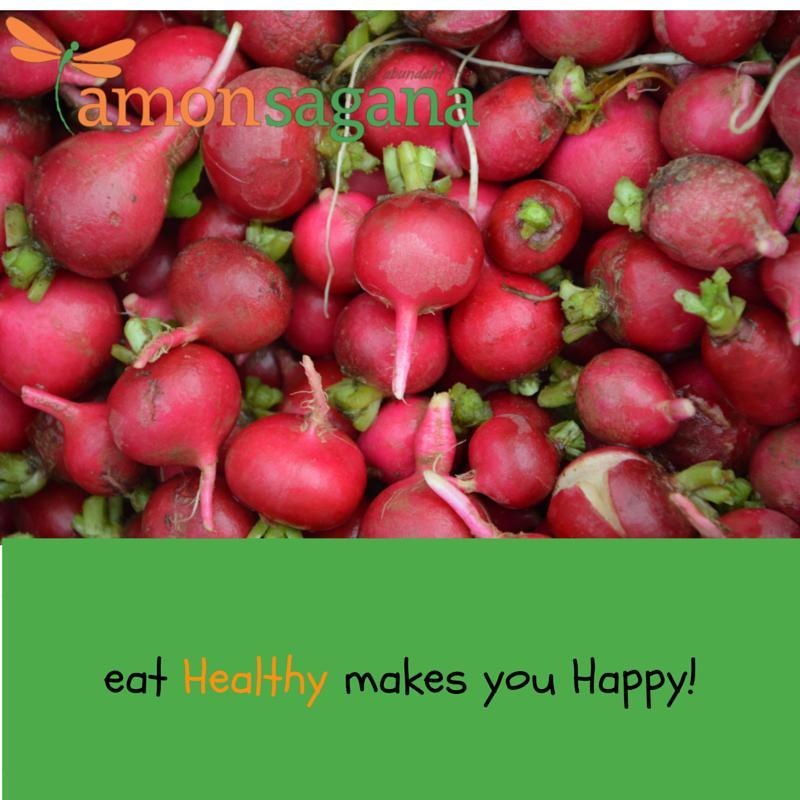 Red Round Radish Harvested from the Nature Zone @ Amonsagana

Amonsagana Edible Organic Garden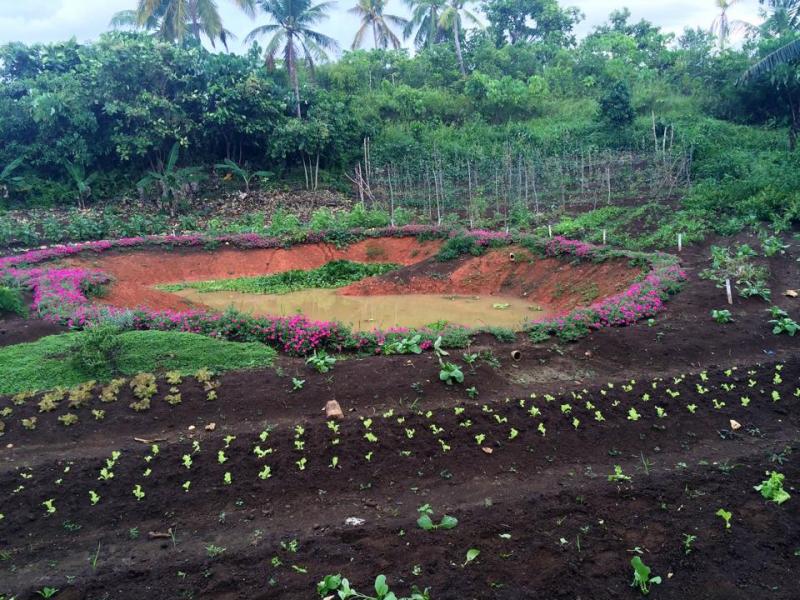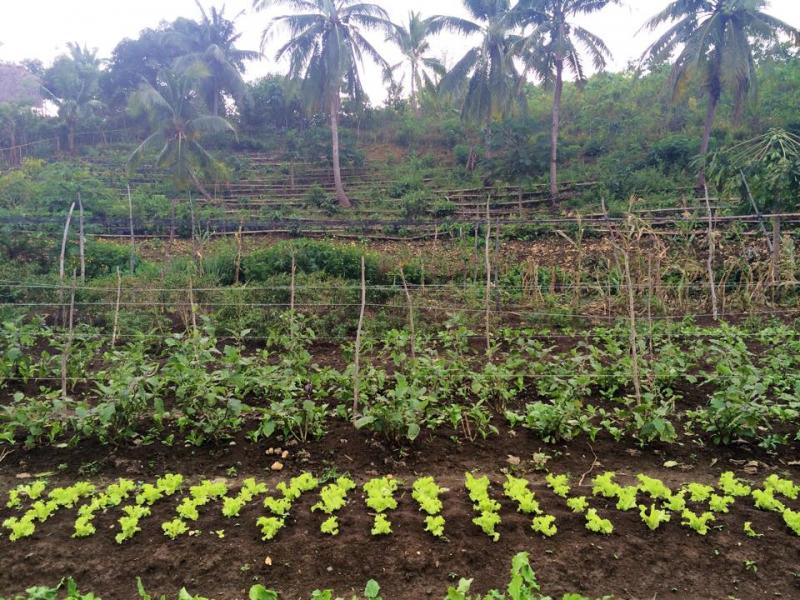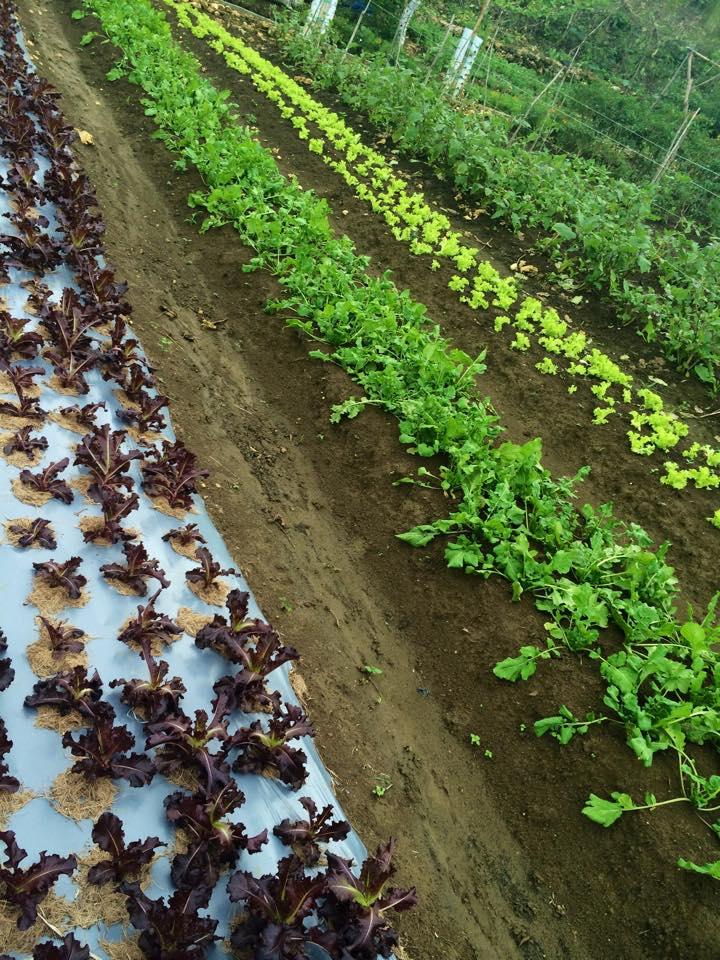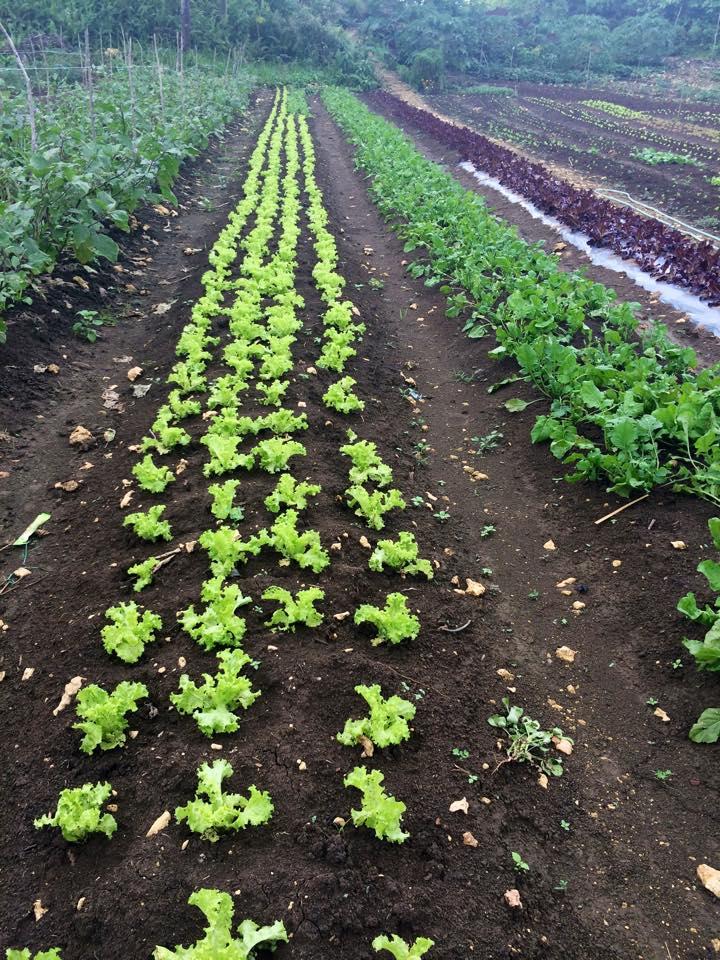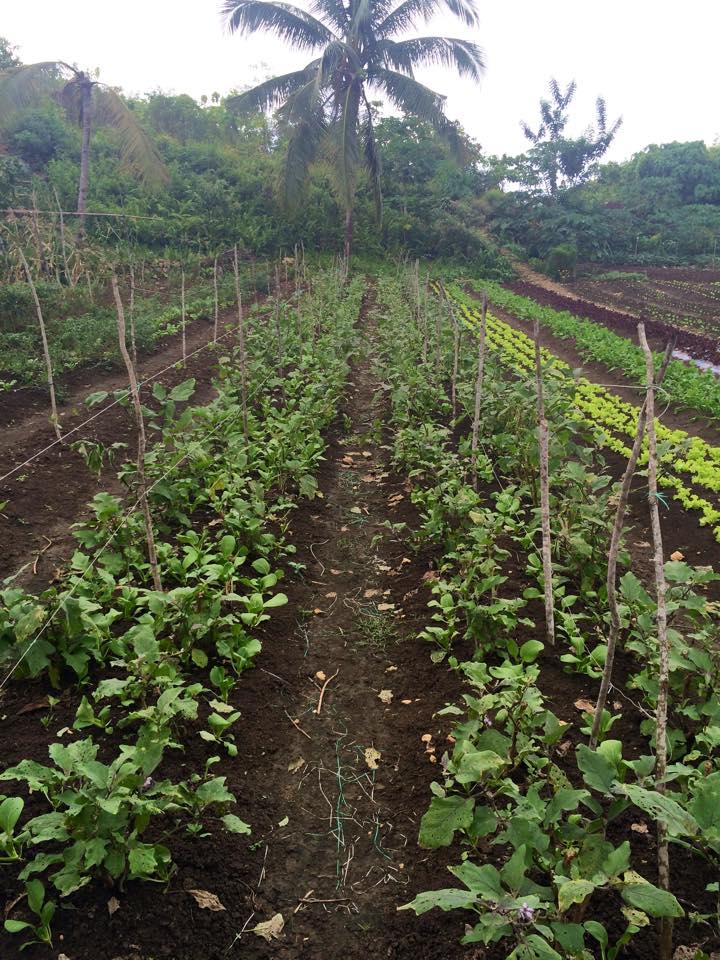 Viewing by appointment only.

FOR SITE VIEWING CALL/TEXT: DAISY 09064753779 / 09224417886
PRC #0005304
HLURB-CVR-A-06/16-2711
Email: cebuproperty@yahoo.com
Frequently Asked Questions
What does "Amonsagana" mean?
The word "Amonsagana" is derived from 2 Visayan dialects: "amon" in Ilonggo means "our" and "sagana", in Cebuano means "abundance". As the name suggests, the discerning few who choose to live at Amonsagana will be offered an abundant lifestyle that will be the envy of others.
The dragonfly in the logo symbolizes agility, power, prosperity, purity, harmony, happiness and self realization. Dragonflies have a deep connection with nature and dwell only in natural habitats with abundant resources. Needless to say, Amonsagana is a natural haven for the amazing dragonfly. The four wings of the dragonfly also represents the 4-phased development of Amonsagana.
The choice of colors in the logo is significant as well. Orange – a combination of yellow (for perfection and nobility) and red (for happiness and power) is the color of transformation. It is also associated with fun, the unconventional, activity and taste. Green is the traditional color of safety and permission – it is associated with nature, vivacity, freshness, calm, tolerance, status and prosperity. Amonsagana hopes to redefine and transform lifestyles in an unconventional but fresh and natural way.
What does Amonsagana offer you?
Amonsagana offers a whole new lifestyle concept that will take care of you in mind, body and soul, through the three P's it advocates:-
PEACE for the soul – to attain greater levels of calmness and inner joy;
PROSPERITY for the body – to maintain wealth in the form of good health;
PURPOSE for the mind – to sustain the passions and convictions/values that give meaning to
life.
What inspired the realization of Amonsagana?
In a world of ultra-fast changes, we need to stop and re-think our priorities, more so for the active retirees who have achieved their fame and fortune through many years of hard work and diligence. The project drew inspiration from four common desires which have been identified:
The desire for an active, enjoyable and healthy lifestyle in a vibrant community of likeminded people;
The desire to escape from the urban congestion and complexities and to find a perfect balance in nature and its simplicities;
The desire to play an active role in global issues like climate change and environmental sustainability; and,
The desire to reduce food-related diseases through promoting local and sustainably grown organic food.
So, what type of development is Amonsagana?
Amonsagana is master planned as a premier class retirement village community with subdivided residential lots, road network, parks, gardens, nature trails, ponds, preservation areas and a host of amenities, covering a total area of 32 hectares (320,000 square meters).
The project will be developed in four phases, each phase being named after one of the 4 basic elements – Saga Tierra (Earth), Saga Lluvia (Water), Saga Viento (Wind/Air) and Saga Solare (Sun/Fire). The first phase, Saga Tierra, an exclusive enclave offering only 66 detached homes, each on its own lot, is now open for sale.
Where is Amonsagana located?Amonsagana is nestled in the Mandayao Hills of Balamban Municipality, on the west coast of Cebu Island. At an average altitude of 190 to 220 meters above mean sea level, Amonsagana offers an unique combination of natural beauty, amazing views and the perfect setting for outdoor activities.
Balamban, well-known as the "Shipbuilding Capital of the Philippines", is a thriving 1st class municipality located about 45 kilometers from Cebu City. A leisurely one-hour drive on the scenic Transcentral Highway is the fastest way to get from the city to Balamban and the project site. Two alternative routes from the city can also be used – going south on the South Reclamation Road through Talisay City, Naga City and Toledo City or going north, on the North Reclamation Road through Consolacion, Danao City, Carmen, Sogod, Tabuelan and Asturias, though both are much longer routes.
A large part of Balamban is covered by the central mountain range of Cebu Island, giving rise to the development of numerous eco-tourism projects with focus on preservation of the environment. The development of Amonsagana as an eco-friendly retirement village is very much in alignment with the greater plans of the municipality.
Are the roads and other infrastructure development completed already?
The road network and site development works including provision of power, telecommunication and water supply lines, are scheduled to be fully completed by August 2016.
Is there a model house which is open for viewing?
Yes, our model house on site is available for viewing strictly by appointment only. Please contact us for an appointment if you are interested to view it.
What is your selling price like? What are the payment terms?
Please contact us. We will be happy to explain more about our selling prices and payment terms in relation to your specific interest.
Are there banks willing to finance my purchase of a house and lot in Amonsagana?
Yes – three banks, BPI Family Savings Bank, Banco de Oro and Security Bank have accredited the project for end-buyer financing. However, other local banks such as MetroBank, UnionBank, PNB, ChinaBank and RCBC are all willing to lend to prospective buyers even without first accrediting the project. Please contact us for more information on the banks and their requirements.

Who is the developer of Amonsagana?
Syntech Properties, Incorporated, who successfully developed the first resort-style condominium project in Cebu City, the 4-towered Citylights Gardens Condominium, is the developer of Amonsagana. The developer brings with it almost 20 years of property development experience in the Philippines and overseas for the project. It is the developer's vision to inspire sustainable living and development practice awareness by creating a residential community that is based on the environment and social balance.
Who are the designers of Amonsagana?
Principal Architect and Environment Planner, Archt. Ma. Lourdes Martinez Onozawa, is responsible for the concept masterplan of the entire project. Her design company, MLMO, together with RE2, another architectural firm, designed the 5 house models for Saga Tierra (Amonsagana Phase 1). Hydrologist and Waste Water Treatment Specialist, Dr. Danilo Jaque, handled the design for the drainage, water distribution, waste water treatment systems. Engr. Romeo Decena ensured that an efficient road network fitted to the natural contours of the terrain is put in place after Engr. C.N. Ramientos, a reputable geologist, had determined the slope and stability of the soil.
How safe and secure is Amonsagana?
Amonsagana is a gated community – a perimeter wall of more than 2 meters in height will be built around the property. Security guards will be posted at the main gate to check and monitor the entry and exit of people and vehicles. The appointed property manager and the Homeowners' Association will set up the necessary rules and regulati0ns relating to the safety and security of the residents at Amonsagana.
Where the individual houses are concerned, since there are no fences and gate, owners may opt to install burglar alarms and surveillance cameras around their premises. However, since the general intention is to encourage neighborliness and close interactions between the residents, it is envisaged that neighbors will also look out for each other and for the overall benefit of the community. Think Amonsagana – think peace and harmony between the residents.
Are there any restrictions to the number of visitors and length of stay at each house?
This is really up to the house owner. It would be best if the Property Management Office is informed, in advance, of any visitor/s staying in the house especially when the home owners themselves are not present.
How accessible is Amonsagana to the basic necessities?
Amonsagana is just a 10-minute drive from the Balamban town center where supermarkets, wet markets, shops, churches, schools, banks, the district hospital and private clinics are conveniently located. Public transportation is also available.
What are the facilities provided at Amonsagana?
Amonsagana plans to offer a host of leisure and recreational facilities and amenities including a Clubhouse, swimming pool, tennis courts, putting and lawn bowling greens, fitness centre with gymnasium, health clinic, parks, gardens, walking trails, ponds, picnic areas, meditation pavilions, restaurant/coffee shop, beauty/hair salon, specialty shops and mini-market, amongst others. The facilities will be developed in stages over the phased development of the entire project.
What is the source of water supply for Amonsagana?
The Balamban Water District (BWD) has commissioned the supply of potable water to the project. In addition, all the houses are designed for rain water harvesting and recycling of waste water. Collected rain water and recycled water can be used for washing and irrigation purposes thereby reducing the need to depend solely on water supplied by the BWD. It is also in line with the project's concept of being green and environmentally friendly.
What is the construction period and turnover for a house in Amonsagana?
The developer shall commence the construction of the desired house on the selected lot only when the buyer has paid up at least 40% of the total purchase price of the house and lot package and executed the Contract to Sell. The construction time frame from obtaining the necessary building permits to occupancy permit for turnover is expected to be within 12 months, assuming that all progress payments by the buyer are made on time.
How do I reserve a house and lot in Amonsagana?
You are required to pay a non-refundable reservation fee of Peso 200,000 per house and lot and execute the Reservation Agreement. Our Sales Staff will advise you individually on the payment of the down payment and balance of the purchase price, etc.
Can a foreigner purchase a property in Amonsagana?
Only house and lots are sold at Amonsagana and since foreigners are not allowed to own land, a foreigner cannot directly buy a house and lot in Amonsagana. However, there are other ways of holding landed properties indirectly. It is suggested that a foreigner with such intentions should consult a local lawyer handling conveyancing of properties for further advice.
Can I cultivate my organic edible garden according to my personal knowledge and experience in organic farming?
Of course you can cultivate your garden as you wish so long as what you grow is organic and edible, and within the Rules and Regulations and the Deed of Restrictions. We have an In-house Agriculturist to check and advise on the proper methods of cultivating organic edible gardens.
Am I allowed to modify my house in Amonsagana?
All homeowners at Amonsagana are bound by the Deed of Restrictions as well as the house rules and regulations promulgated by the Homeowners' Association. Buyers are to check with the developer and/or Homeowners' Association or its representatives as appropriate.
My Feng Shui Master recommends to relocate the main door of my house at Amonsagana – am I allowed to do so?
Our house orientations (including locations of the doors and windows) are based on the most practical application of the wind direction and location of the sun and also the advantage of the views. Accessibility from the road, etc. would also be a concern. We may consider your request and may approve only if our technical consultants agree to any such change.
Can I change the color of the interior of my house at Amonsagana?
Yes, you may change the color of the interior of your house at Amonsagana subject to the prior written approval of the developer and/or Homeowners' Association. It is required that only paints which are environmentally friendly and good for health of the occupants will be allowed.
What are the monthly association dues that a homeowner at Amonsagana will have to pay?
This will be determined by the developer or the Homeowners' Association (if one has been established) in due course.
Can I rent/lease out my house at Amonsagana? If yes, any estimated rental rate?
Yes, subject to the rules and regulations of the Homeowners' Association and within the Deed of Restrictions. It is not possible to establish the rental rate as there are no comparable properties in the vicinity to serve as a guide at present.