Ivory Wood Condominium
Acacia Estates, Taguig City
This urban botanical escape exudes classic elegance and refinement. Ivory Wood is a pinkish, precious kind of wood found in South Africa, known for its strength and exclusivity. Represented by a graceful, handwritten IW (Ivory Wood). It brings together a sense of serenity and peace found in Ivory Wood Residences.

For upwardly start-up families and upgraders who are looking for an exclusive, secure, and relaxed living environment, Ivory Wood is a medium-rise residential and resort inspired condo that offers a Filipino-Spanish themed environment strategically located near the Makati Central Business District and Bonifacio Global City.

Unlike other condo properties in Taguig City, Ivory Wood offers exceptional value because only DMCI Homes can offer a superior mix of price, location, development features, amenities and quality.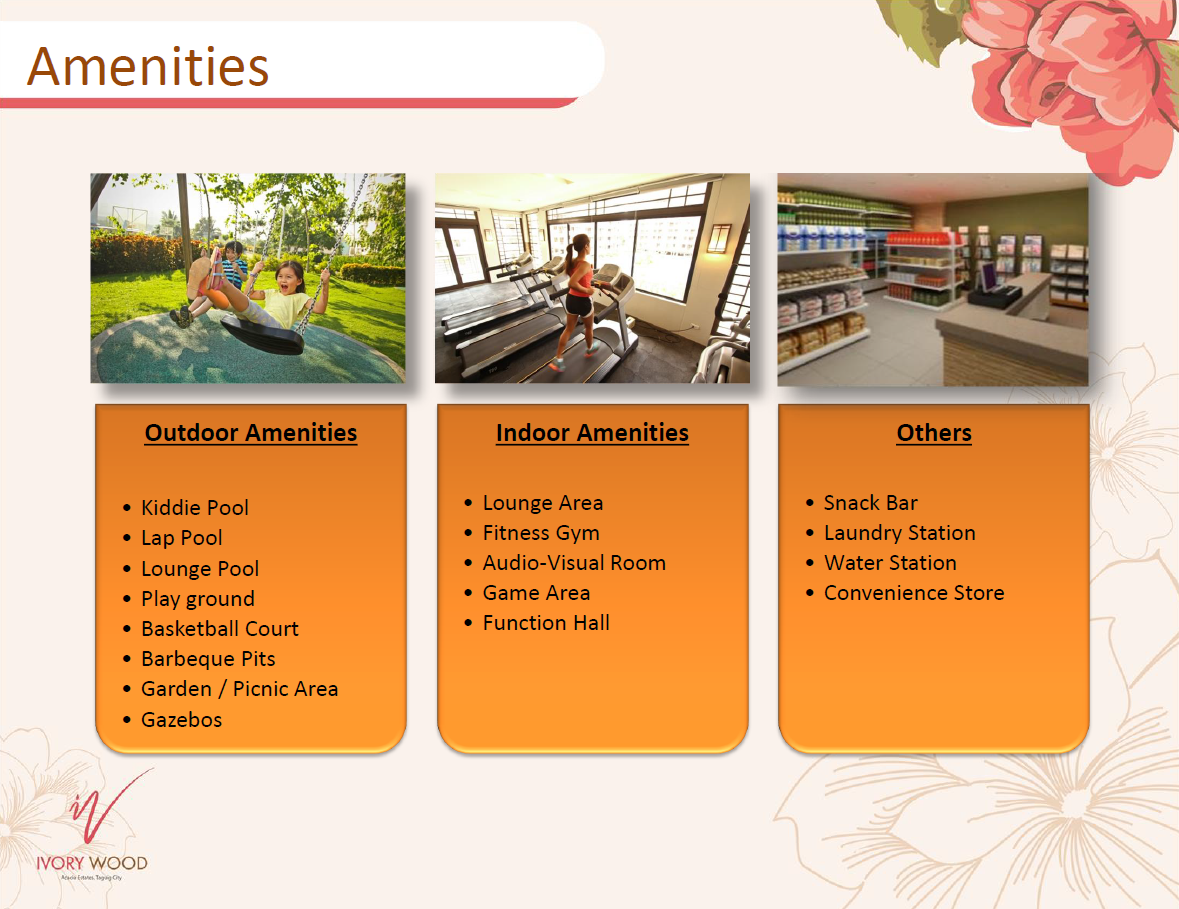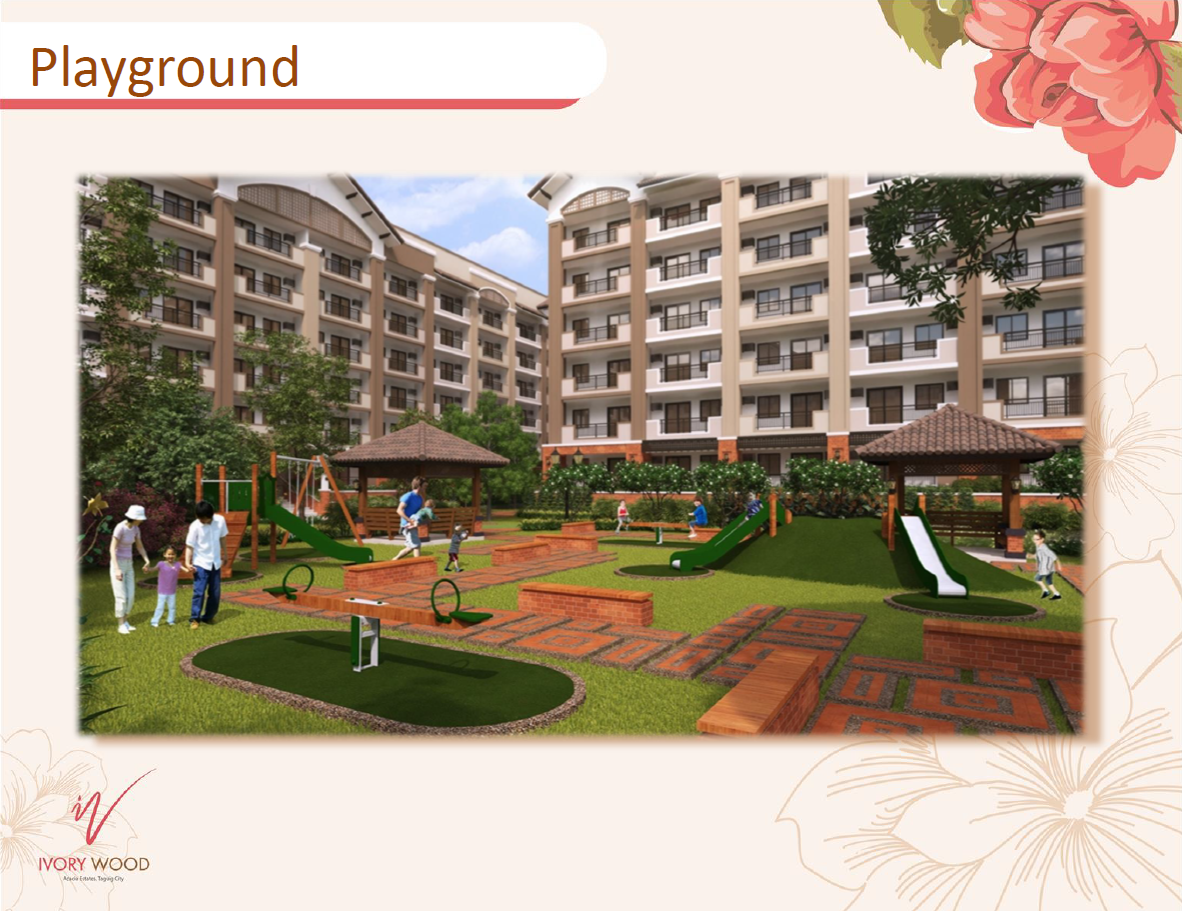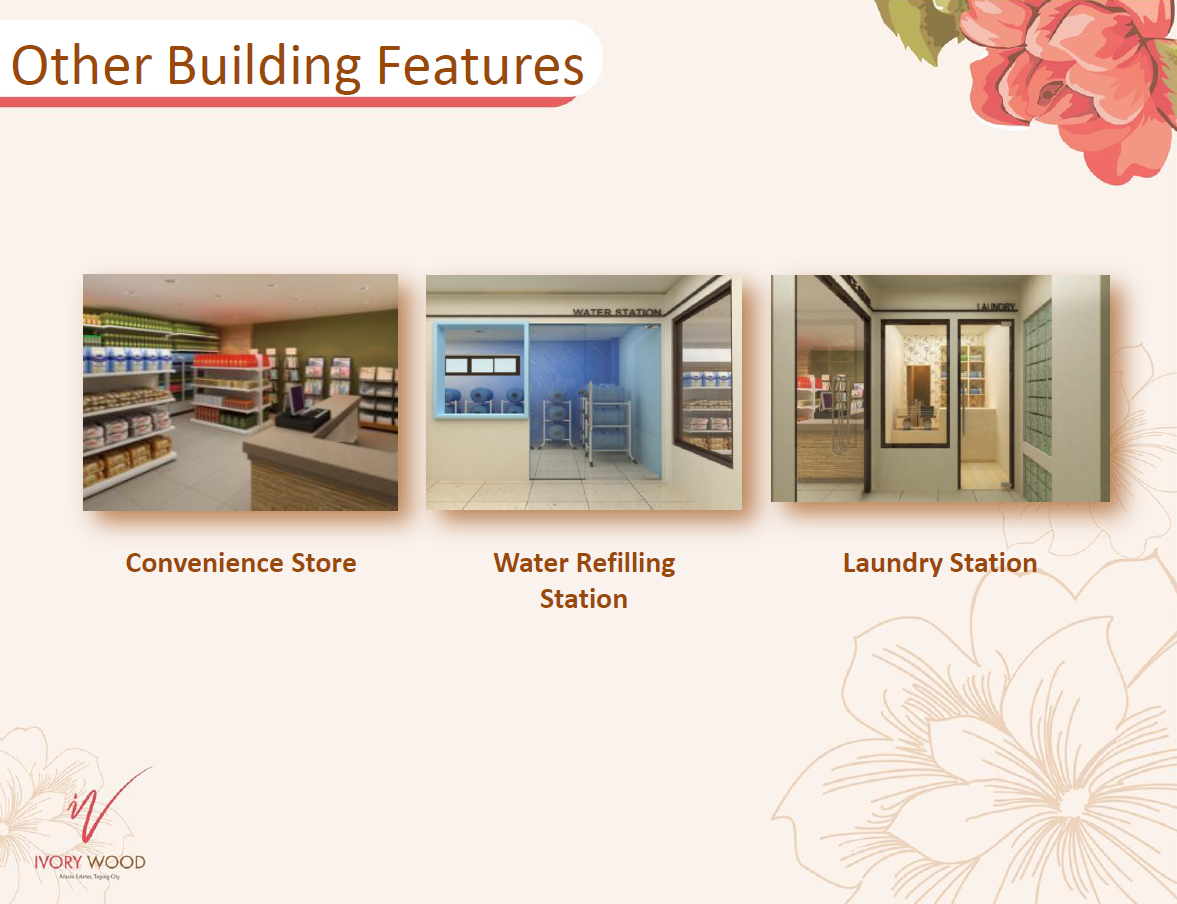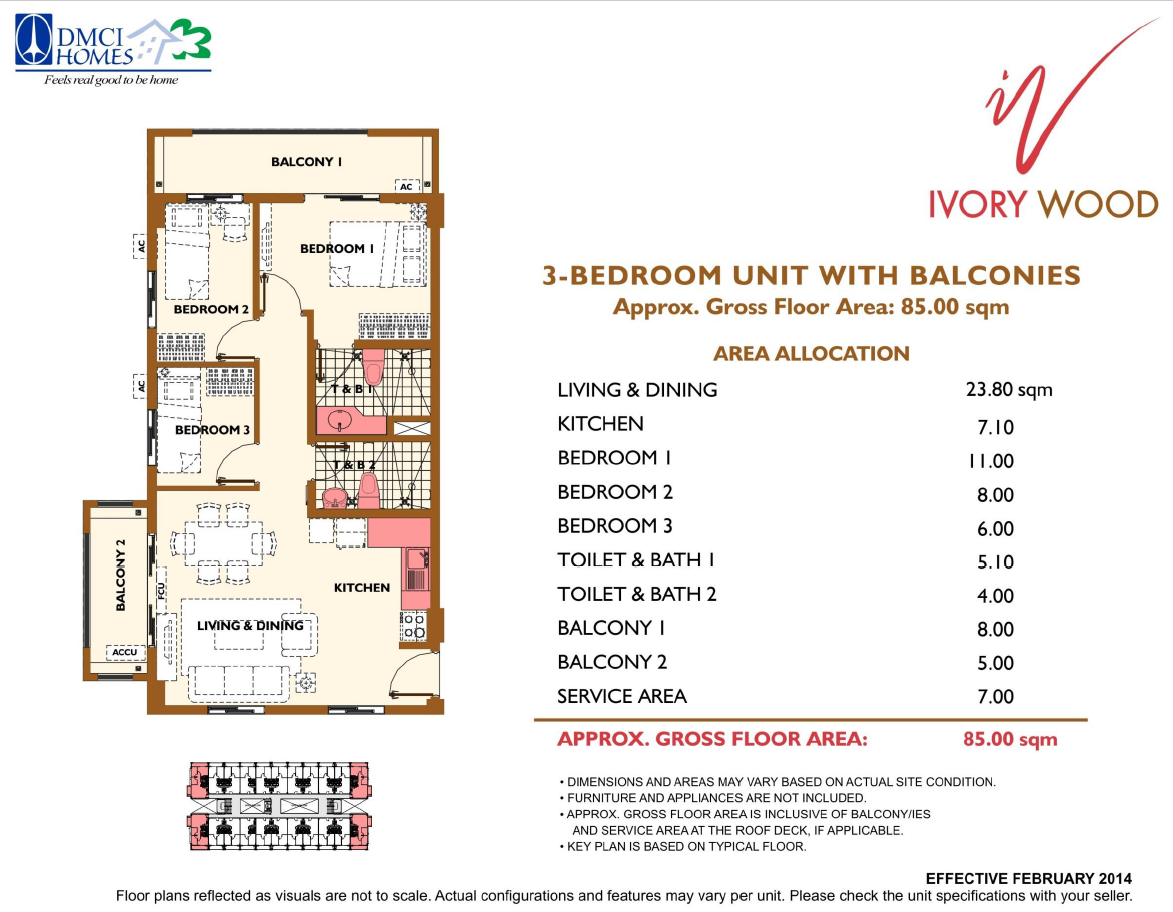 PROJECT OVERVIEW:

Land Area : 33,261 sqm
Location : Acacia Estates, Taguig City
Type of Development : Mid-rise
Architectural Theme : Filipino Spanish

➤ No. of Buildings : 7 Target RFO
1. Anahaw May 2018 *
2. Palmira Oct 2018 **
3. Lauan Oct 2018 **
4. Kamia Apr 2019 *
5. Flores Jun 2019 *
6. Adelfa Aug 2019 *
7. Abaca Nov 2019 **
- as of Aug 2016
* FEW units left, Reserve NOW!
** SOLD out, subject to re-open and done by lottery.!
➤ No. of Floors : 6
➤ No. of Residential Units : 965
➤ No. of Parking Slots : 832
➤ Parking Ratio : 86%

LIST PRICE:
Php 4.124M ~ Php 4.699M
2BR - Inner
Gross Area : 71.5 sqm
(Unit Area: 49.5 sqm | Balcony Area: 15 sqm | Service Area: 7 sqm)

Reservation Fee:
Residential Unit: Php 20,000
Parking Space: Php 10,000

Discounts for Spot Cash Payments.

Downpayment:
Minimum of 30% for facing amenities. 20% for back facing units.
Minimum of 20% for Parking Slots.

http://ivorywood.webs.com/