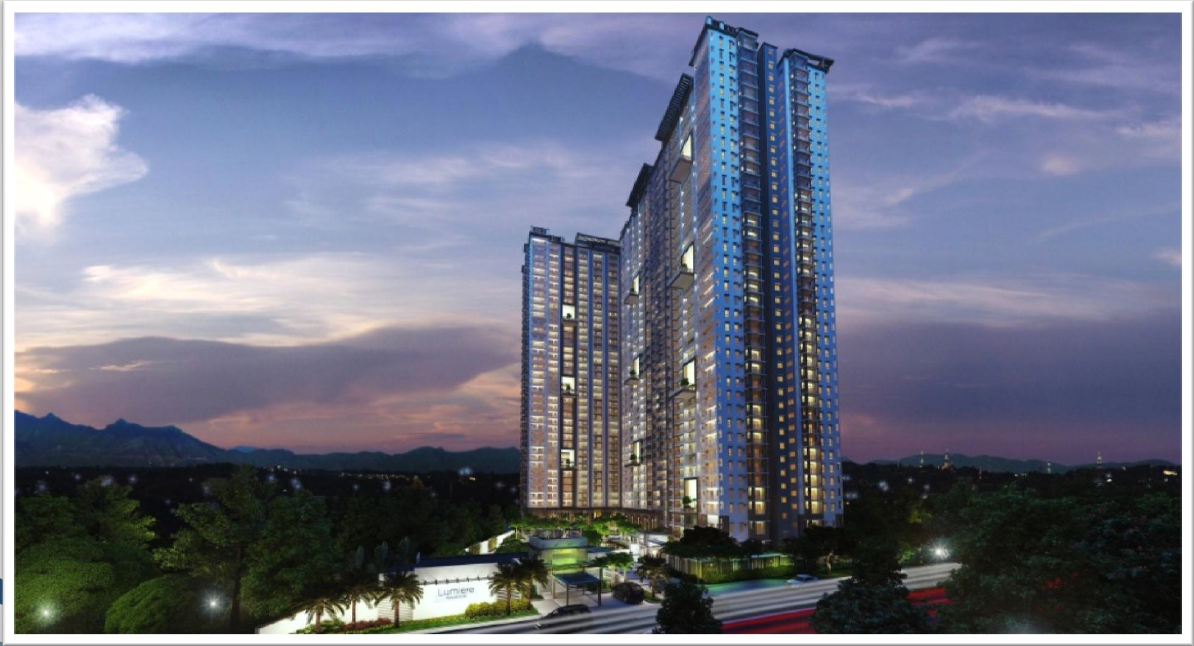 Lumiere Residences bears the DMCI Homes Quality Seal, which represents our commitment to deliver homes that are built to last. A 102-point inspection shall be conducted to make sure that quality comes above all.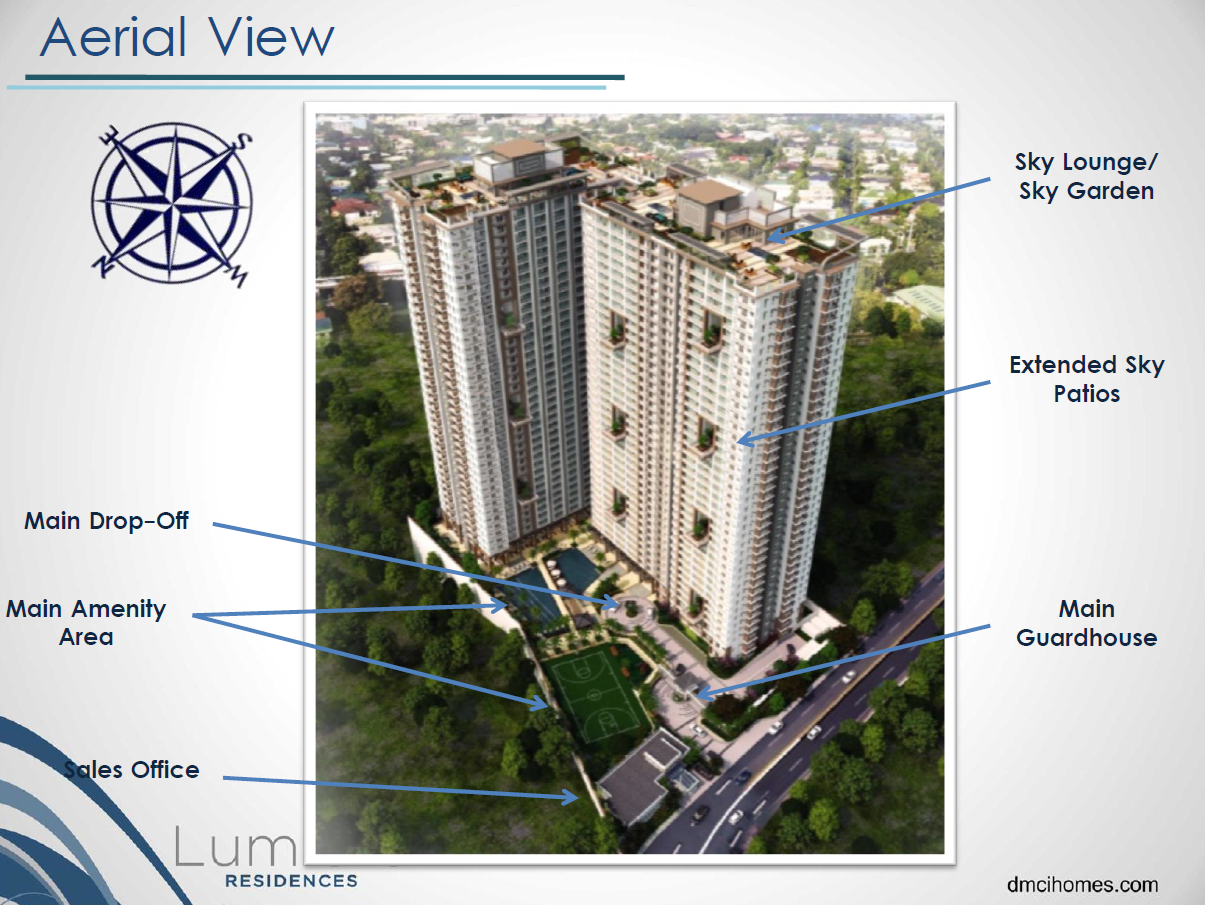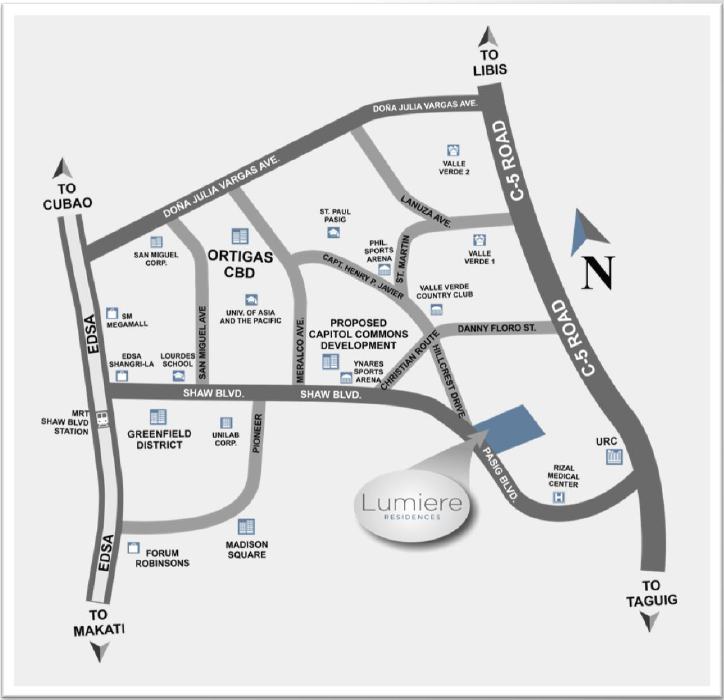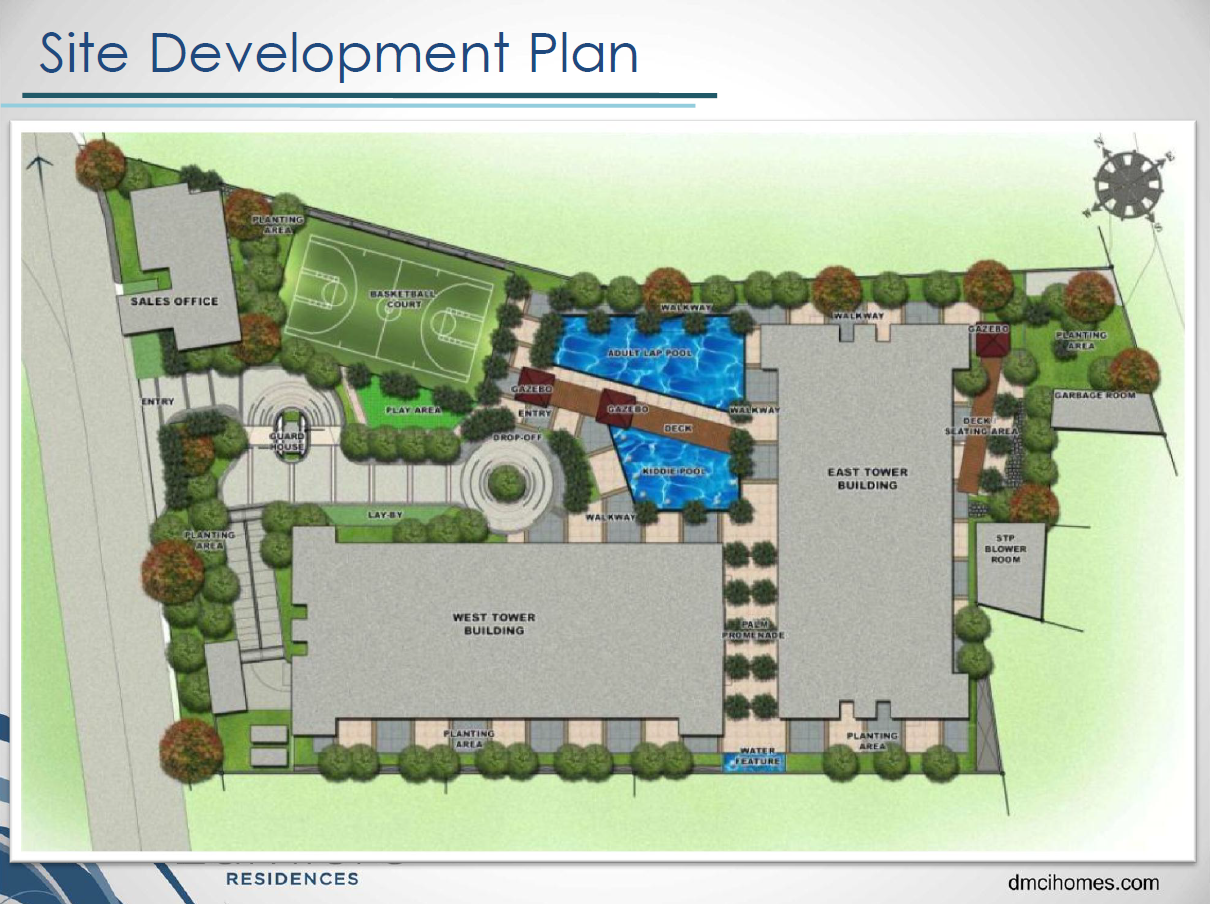 Project Overview
Size of Development : 11,592 sqm.
Project Type: High-rise Residential Development
Location: Pasig Blvd., cor. Shaw Blvd., Pasig City
Unit Mix: Studio, 2-BR, 3-BR
Number of Buildings: 2 (East and West)
Number of Floors East: - 36 and West - 37 Residential;
6 Basement parking
Parking Ratio: 95%

No. of Buildings : 3 Target RFO
1. East Tower Oct. 2017*
2. West Tower Jun. 2018*
3. North Tower Nov 2020
- as of June 2016
* FEW units left, Reserve NOW!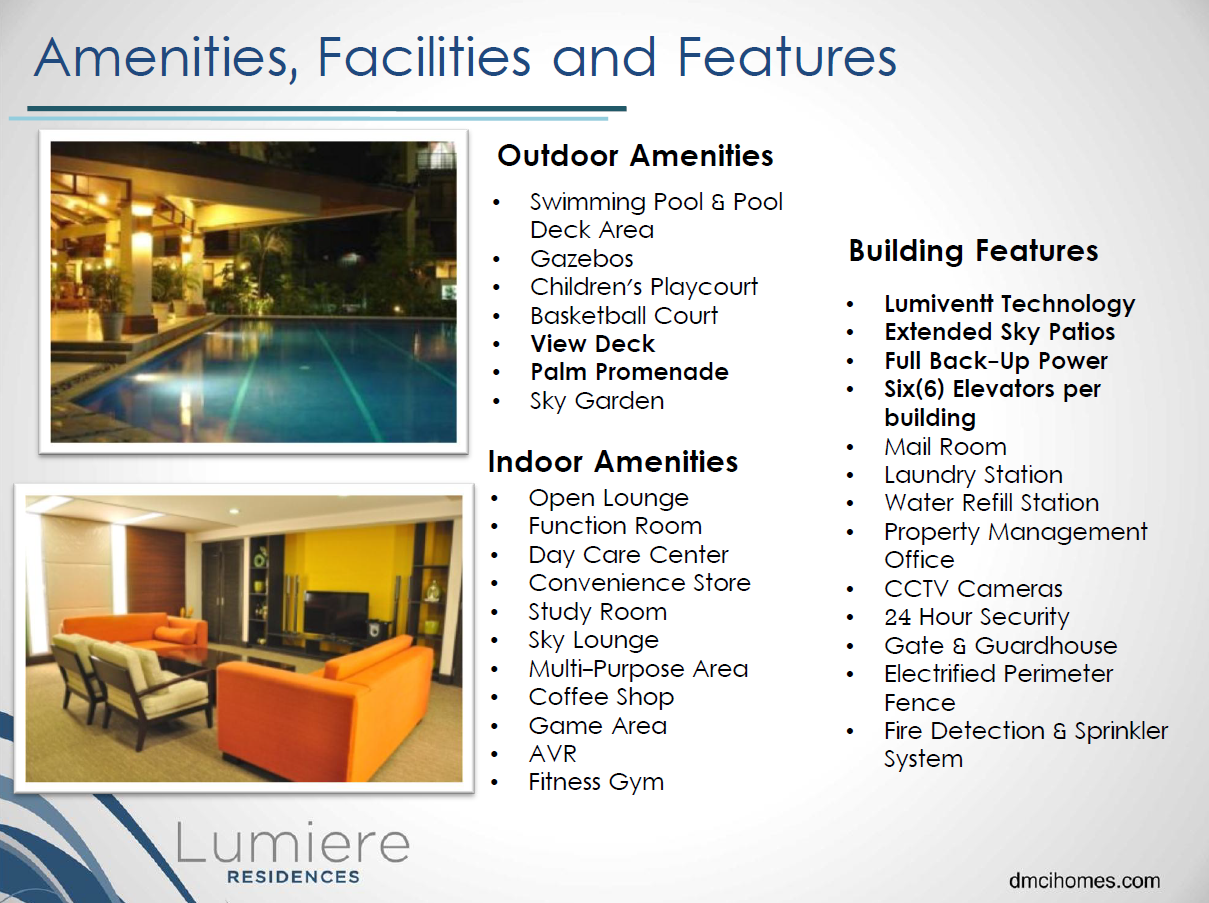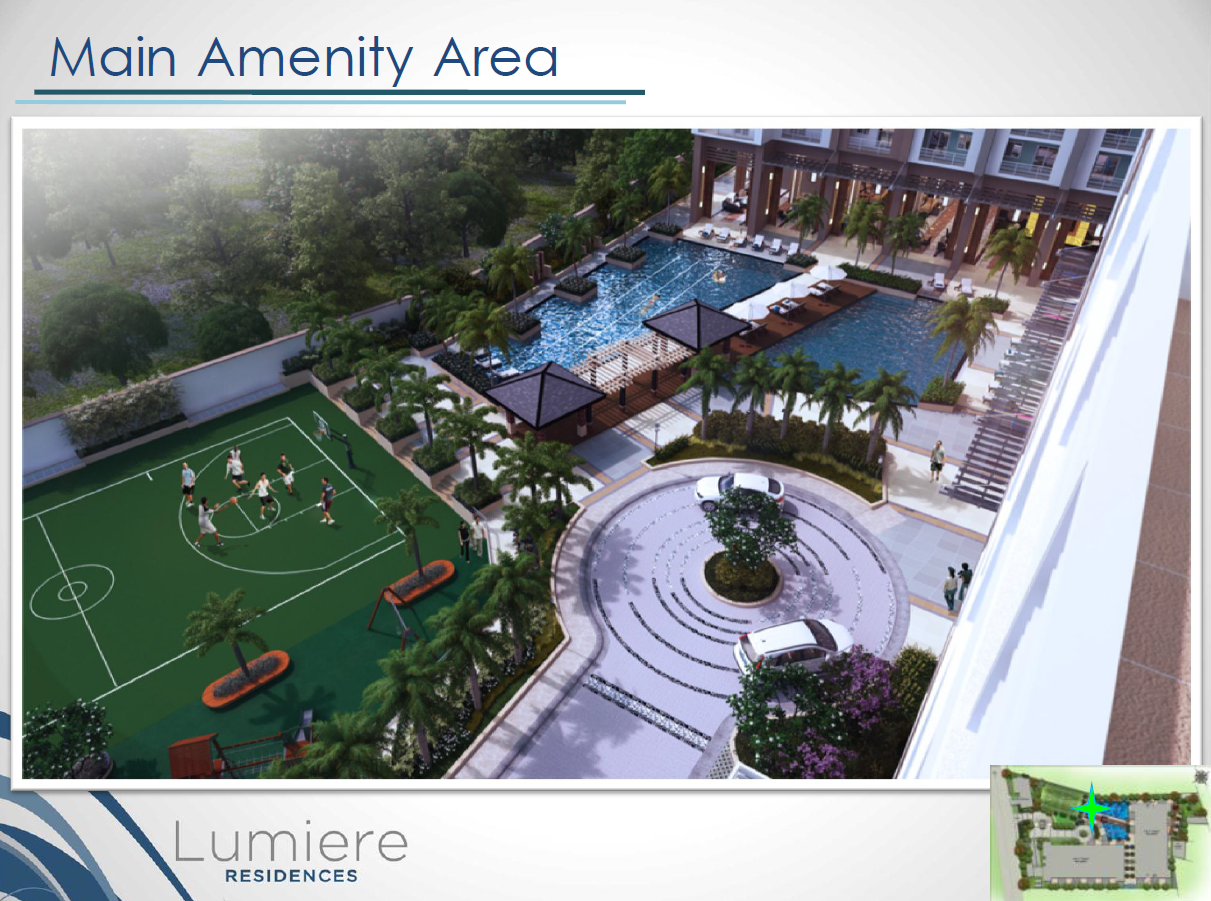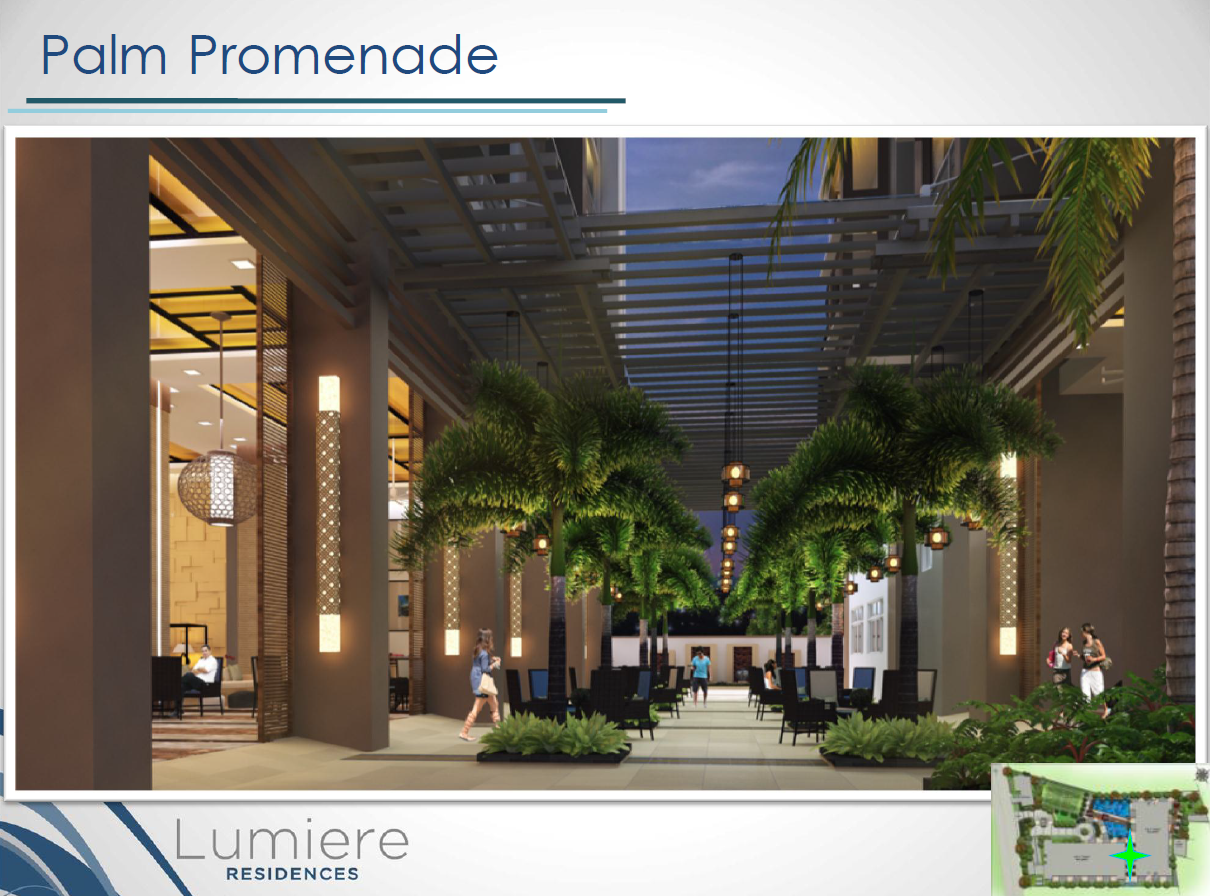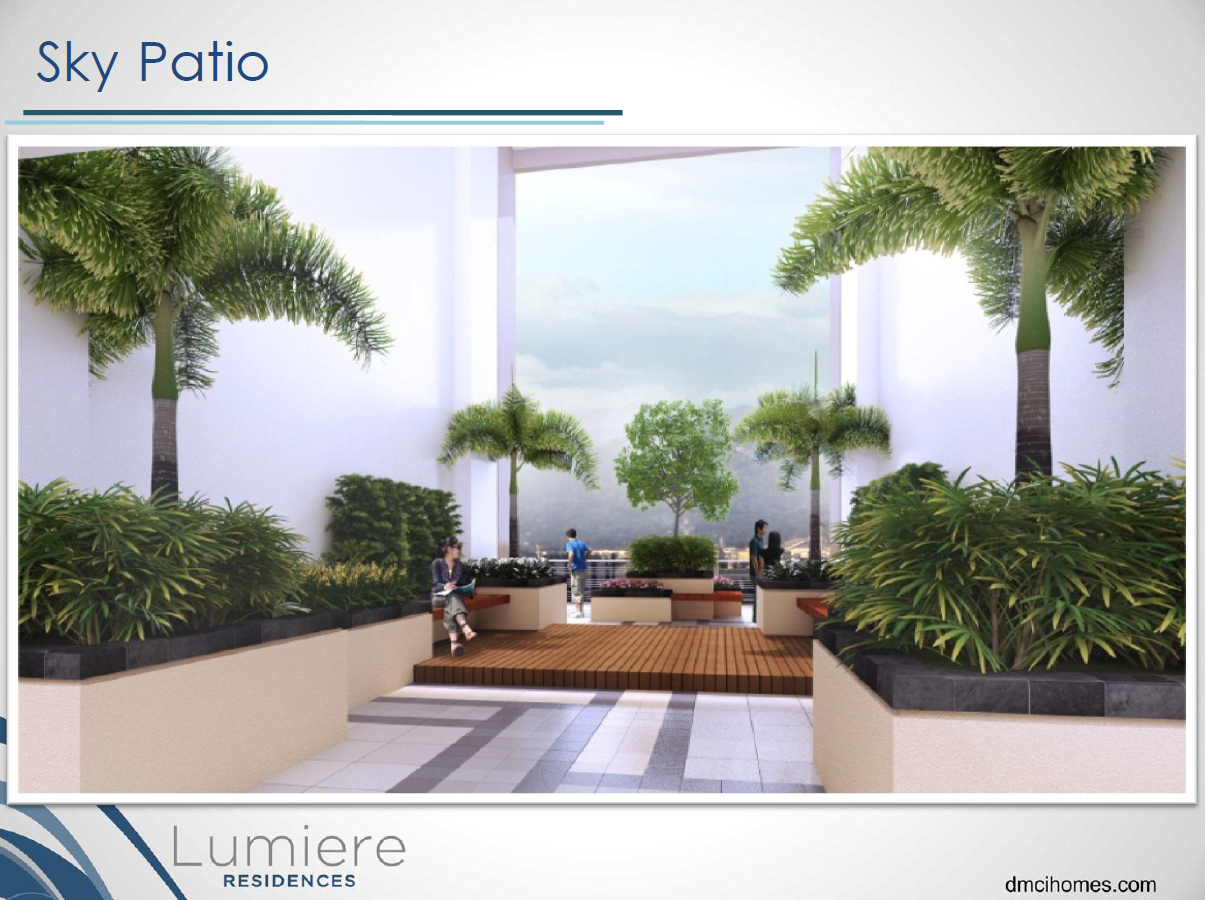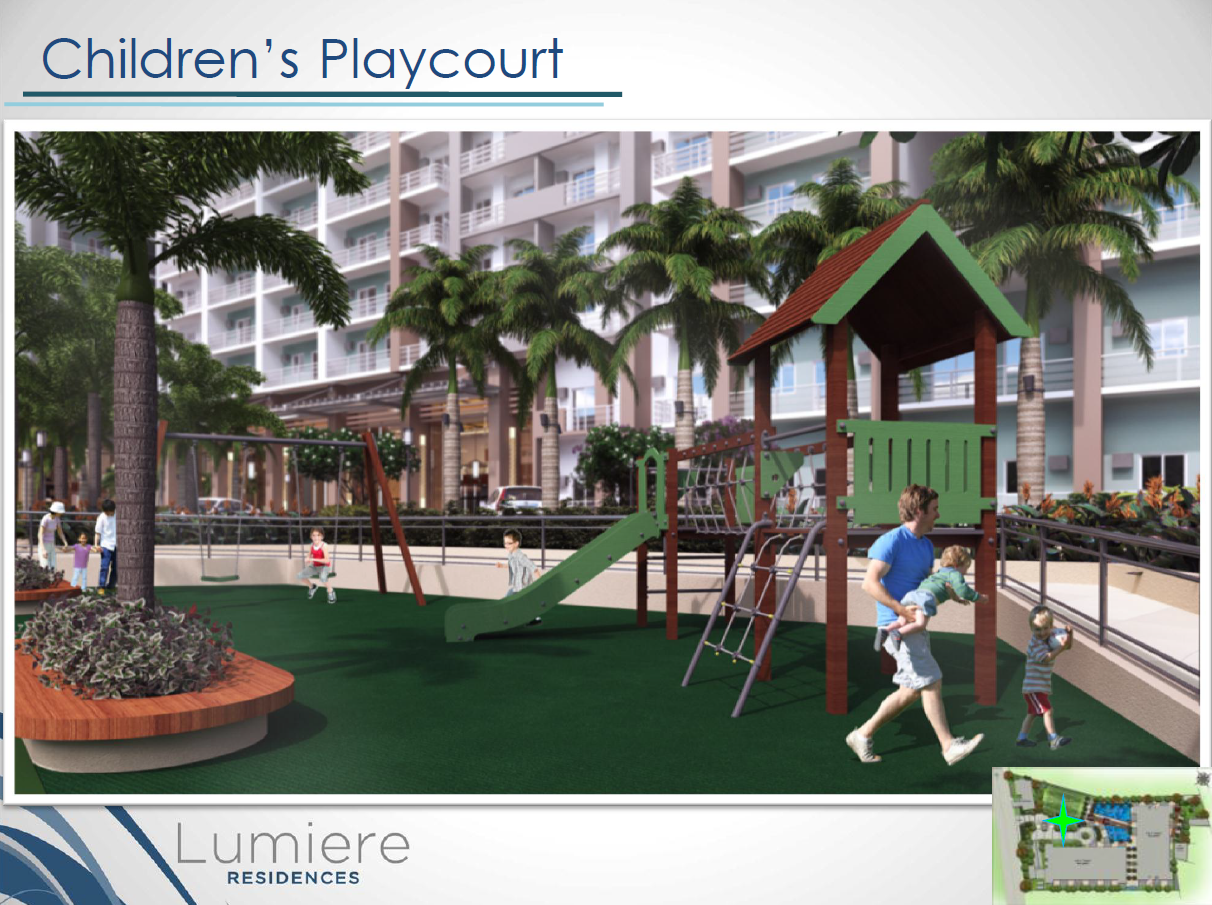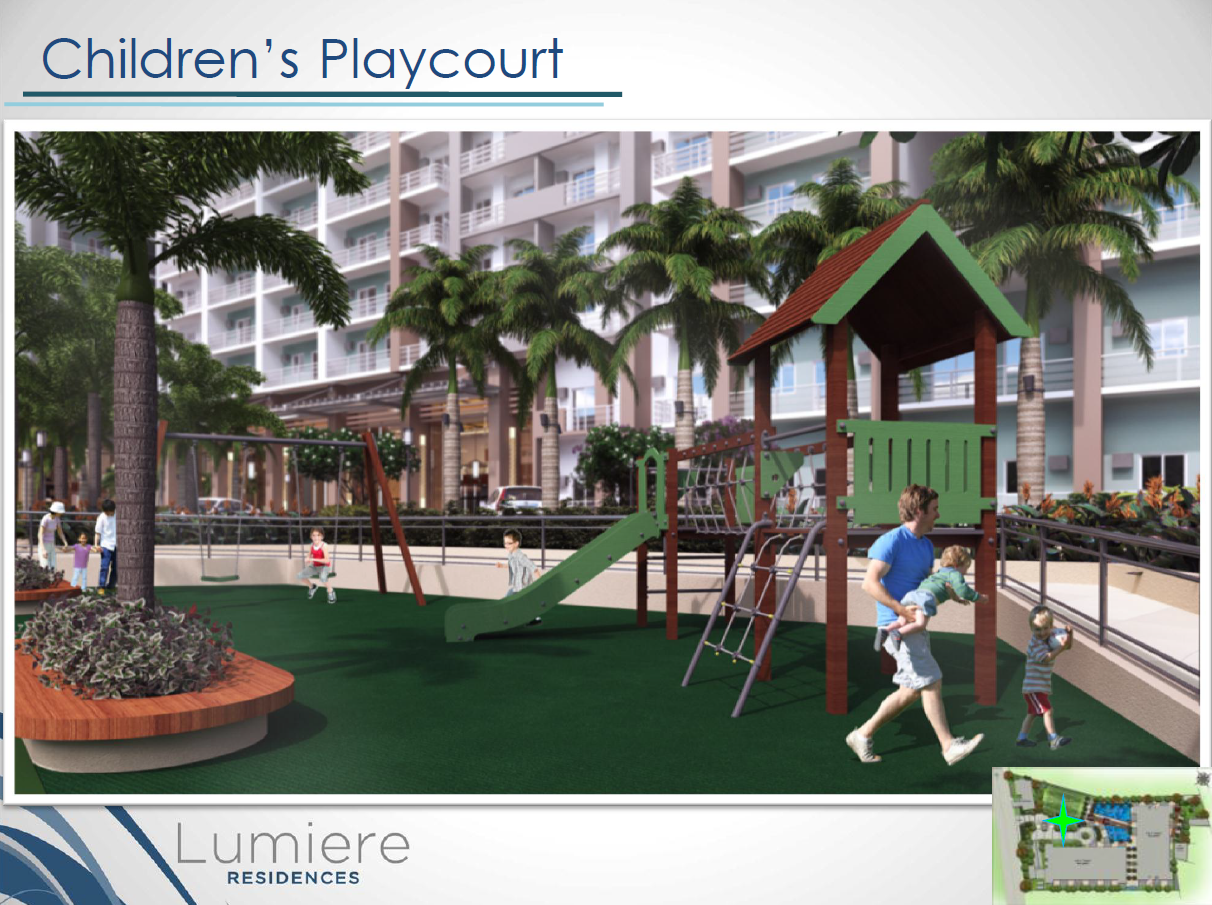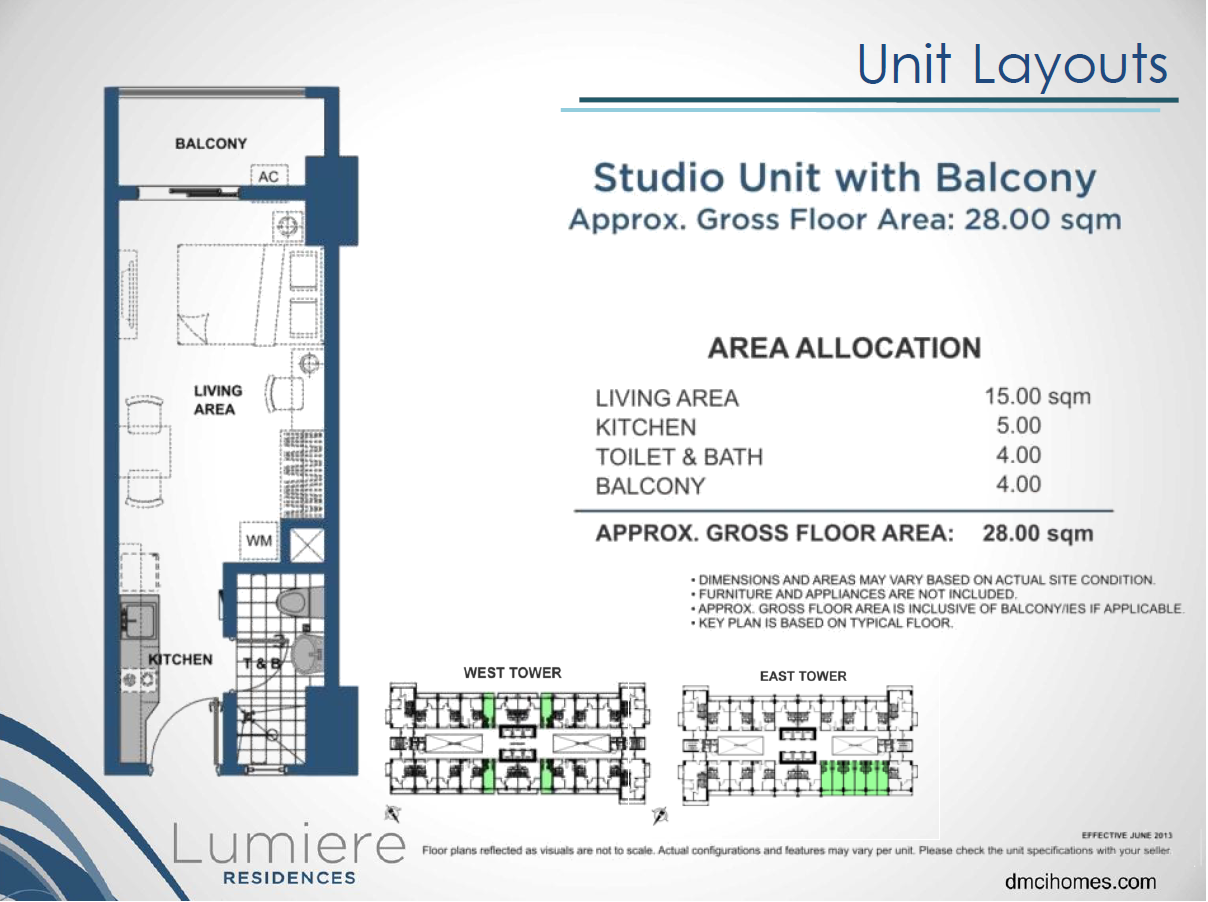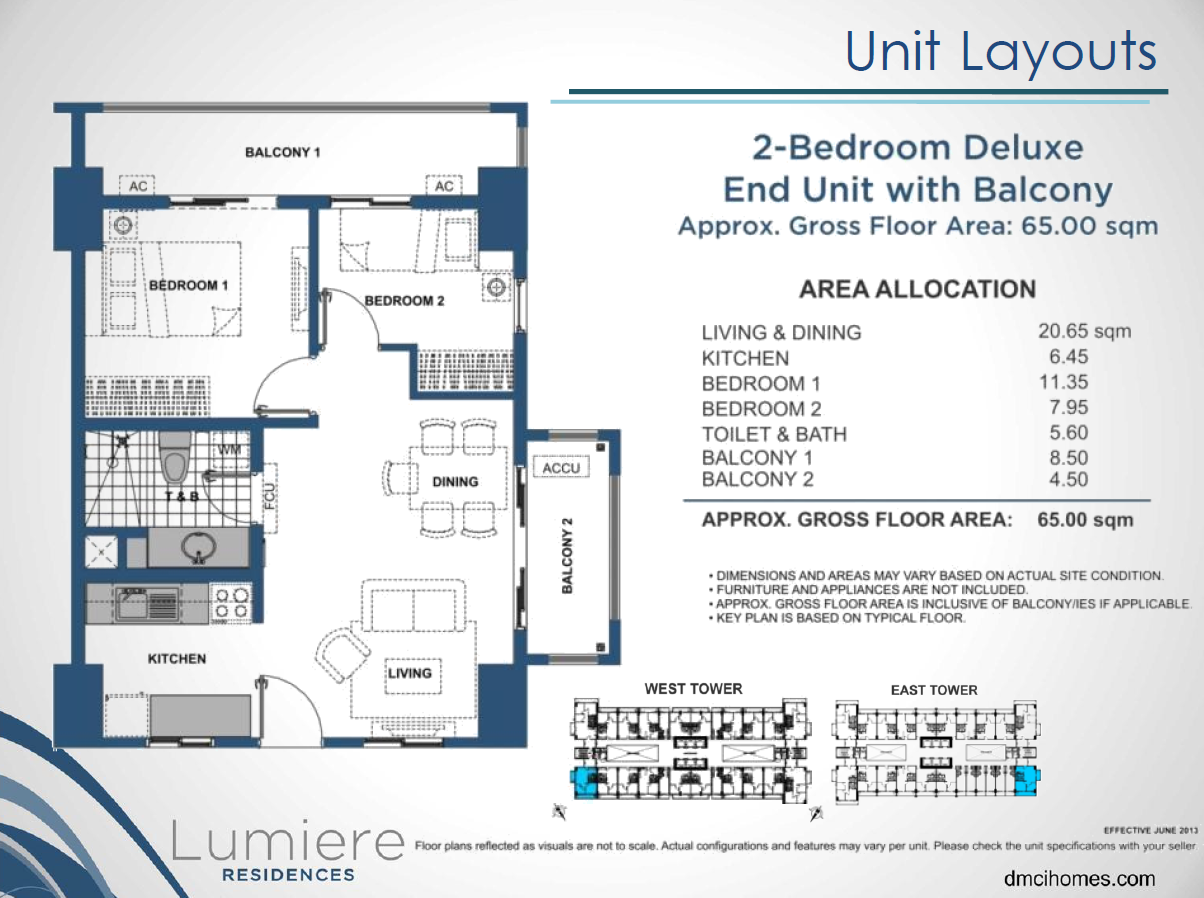 LIST PRICE:
Php 2.13M ~ Php 6.45M

1BR
Gross Area : 28 sqm
Unit Area: 24 sqm
2BR
Gross Area : 56~65 sqm
Unit Area: 48~52 sqm
3BR
Gross Area : 83.5 sqm
Unit Area: 70 sqm

Parking Slot
730k ~ 860k

Reservation Fee:
Residential Unit: Php 20,000
Parking Space: Php 10,000

Discounts for Spot Cash Payments.

Downpayment:
Minimum of 30% for facing amenities. 20% for back facing units.
Minimum of 20% for Parking Slots.

Website | http://dmcilumiereresidences.webs.com/