VILLAGE Lancaster Estates Gen. Trias, Cavite Home Gabrielle Single House Model - is the most exclusive house model in Lancaster Estates with 4 bedrooms, 3 toilet bath with available service area, car garage and Linear Park. This house model is located in Manchester Village of Lancaster Estates with 24 hour roaming security and on entrance gate. Village is just 1 bus ride going to Lawton with avialble bus terminal in the center of the project, shuttle services are also available that goes inside each Village Phases. Lancaster Estates is the Best Project in Cavite in Terms of Accessibility, Affordability and Convenience, everything that a Family needs are just a minute away to your Home. School, Church and Commercial Area and Commercial Establishments are just located in the center of Lancaster Estates no need to travel long way just to go to school, attend a sunday mass or buy anything that you need. No other Home can give you this much, available for only Php 23,416 / month downpayment for 15 months with 0% interest.
This is the Time to Own This Wonderful Dream Home! Live A Great Life and Make Your Family Proud and Happy!
For Your Inquiries and Tripping Schedule Call: +63 920 645 0479 / +63 905 806 4601.

COME & JOIN US ON OUR OPEN HOUSE @ LANCASTER ESTATES!
Best Promo and Discounts For Those Who Will Reserve A Unit!
Free Entrance! Free Food! Free Tripping and Assistance!
This Saturday October 20, 2012 From 9:00 AM - 5:00 PM. See You There!
Why You Should Buy This House?
1. Best Location: accessible going to Manila via Cavitex, to Alabang via Daang-Hari Extension and other places going south.
2. Big in Size: offers a 120 square meters lot area with linear park and wide spaces for future expansion
3. Affordable Price: only Php 23,416 monthly downpayment with 0% interest for Bank Financing.
4. Easy Financing Scheme: 15 months to pay Downpayment under Bank Financing with up to 20years Loan Term.
5. Complete Finish: completely livable full concrete finish with tile flooring, ceiling, partitions, tiled kitchen and toilet and bath.
6. Best Features: 4 bedrooms, 3 toilet and bath with service area and car garage and linear park.
7. Great Community: with complete set of amenities like country club, swimming pool, parks and playground.
8. Near to Everything: near school, church, commercial area, business establishment bus terminal and many other.
9. High in Security: 24 hour security in each village entrance gate with roaming guard.
10. Transportation Availability: with shuttle services going inside the village, jeeps and buses passing the main road.
House Model: Alexandra Single Attached
Project: Lancaster Estates
Village: Manchester Village
(Brgy. Navarro Gen. Trias, Cavite)
Available Financing


• Bank




• In-house




• Cash Deferred

Selling Price:

P 2,350,000


Reservation Fee:

P 20,000


Monthly DP:

P 23,416.67

for 15months

0%interest (Bank Financing)

- Lot Area: 120 sqm
Floor Area: 100 sqm
- 4 Bedrooms | 3 Toilet and Bath
- Service Area
- 2 Car Garage
- with Linear Park
- 30mins. going to Manila & NAIA airport
- 1 Bus ride to Lawton w/ terminal inside
- Church and school inside the project
- 24 hour security in each village gate
- Shuttle services available
- No required monthly income!
ALEXANDRA HOUSEL SAMPLE COMPUTATION
*note:
- Price may change without prior notice. Always ask for updated price.
- Price may vary to units actual block and lot.
- End, corner units and units near gate, amenities and facing east is of higher price.
- Few units left with this price, price increases every month.
HOUSE DETAILS, DIMENSIONS & FLOOR PLAN
Ground Floor
• Living & Dining Area: 11.60 sqm
• Kitchen Area: 3.50 sqm
• Bedroom 1: 6.00 sqm
• Toilet and Bath: 2.00 sqm

Second Floor
• Bedroom 2: 6.40 sqm
• Master's Bedroom: 9.40 sqm
• Toilet and Bath: 3.40 sqm
• Others: 8.00 sqm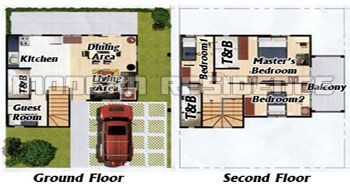 HOUSE FINISH AND MATERIALS
- Concrete Roof Tile
- Painted sandblast finish house exterior
- Painted plain white cement finish interior
- Precast wall panel system
- Built-in electrical outlet and bulb socket
- Tiled kitchen counter with stainless steel sink and faucet
- Tiled bathroom floor and walls with complete fixtures
- Ceramic tile flooring on first floor, PVC tile flooring on hallways, staircase and bedrooms
- Steel casement windows provision for air-conditioning unit
- Concrete stairs with steel handrails
- Provision for CATV, telephone & air-conditioning unit
- Bare soil with carabao grass on front lawn and car garage
ACTUAL TURN OVER PHOTOS OF ALEXANDRA HOUSE MODEL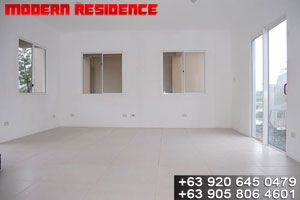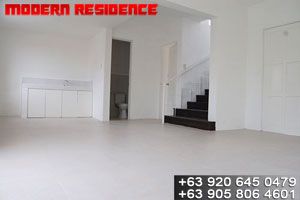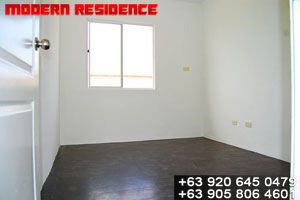 DRESS-UP MODEL HOUSE PHOTOS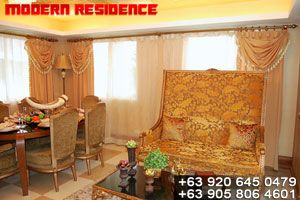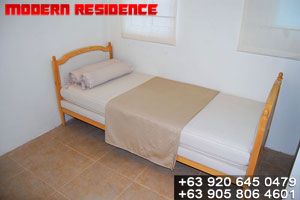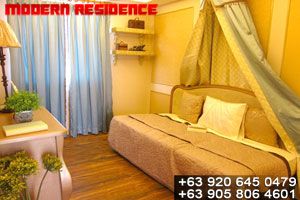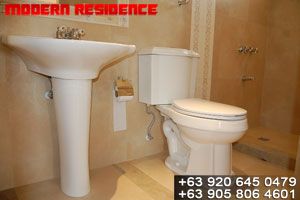 note: All of the furnitures and improvements shown in the dress-up model house are not included in the house turn over and are not for sale. This is shown to give you an idea on how you're going to improve your home, you can copy the designs. All of the furnitures and improvements are of buyer's expense.
PROJECT OVERVIEW OF LANCASTER ESTATES
Lancaster Estates is a 1,000-hectare English countryside-inspired residential community that spans Imus, Kawit and Gen. Trias in progressive Cavite. The development has different phases designed to cater to the varied tastes and needs of the modern Filipino family.

Villages & Model Houses in Lancaster Estates
1. Lancaster Residence
• Manor B - 3 bedroom | 1 toilet and bath
2. Lancaster Place
• Collen - 3 bedroom | 2 toilet and bath
• Haven - 4 bedroom | 2 toilet and bath
3. Kensington Place
• Alice - 3 bedroom | 1 toilet and bath
• Catherine - 3 bedroom | 2 toilet and bath
• Diana - 3 bedroom | 2 toilet and bath w/ balcony
4. Somerset Village
• Sophie - 3 bedroom | 2 toilet and bath w/ linear park
• Margaret - 3 bedroom | 2 toilet and bath w/ linear park
5. Manchester Village
• Gabrielle - 3 bedroom | 2 toilet and bath w/ linear park
• Alexandra - 4 bedrooms | 3 toilet and bath w/ linear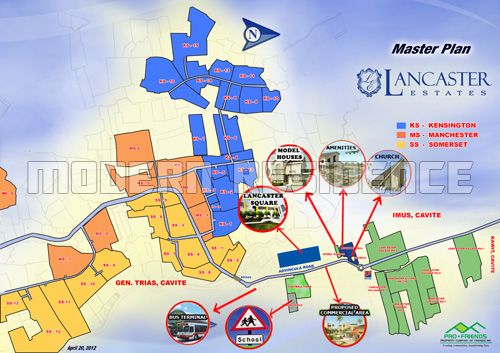 AMENITIES INSIDE LANCASTER ESTATES CAVITE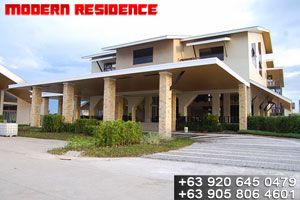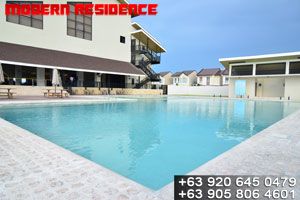 Leighton Hall (3 Storey Country Club) Swimming Pool Beside Leighton Hall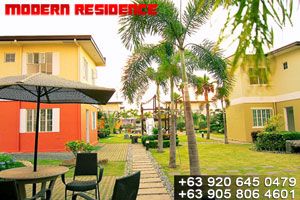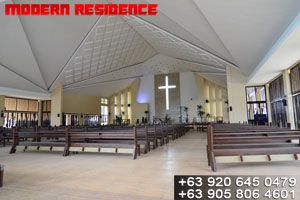 Parks and Playground Church of the Holy Family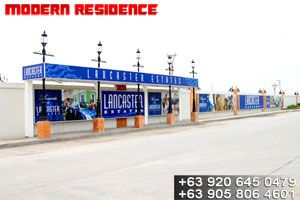 St. Edward Integrated School Bus Stop & Bus Terminal
*many other amenities like basket ball court, lancaster square (business establishment), commercial area, entrance gate with 24 hours roaming security, shuttle services, etc. Everything You Need Is All Wihtin Your Reach! Great Convenience & Comfort! One Of The Best Housing Project In Cavite.
VICINITY MAP OF LANCASTER ESTATES CAVITE
Places Nearby (km)
NAIA Airport - 17km
LRT & MRT - 18km
Baclaran Church - 17km
Tagaytay - 20km

Malls
Mall of Asia - 17km
SM Bacoor - 7km
Robinson's Imus - 4.3km
SM Rosario - 5.1km

Schools
De La Salle Dasma - 9.5km
Alapan 2 Elementary School - 1km
Cavite State University 3.9km

Resort & Restaurants
Island Cove - 6.6km
Mount Sea Resort - 4.9km
Water Camp Resort - 3.9km
Volet's Resort - 7.8km
BUYER'S GUIDE - Steps On How To Avail A House Unit
Step 1:

Visit the model house personally or thru your representative
---
Questions to keep in mind:
• What type of house are you looking for? Townhouse | Single Attached House | Detached House
• How many bedrooms will best for you and your family? 3, 4 or 5 Bedrooms
• When is your plan to move-in to the house? Ready for Occupancy ( after 4 months) | Pre-selling ( after 18 months)
• What is the lot and floor area of the house?
• What kind of financing do you prefer? Bank Financing | Inhouse Financing
• Where is the location of the project? near Manila | near Airport | near Alabang | etc.
To Schedule For House Tripping
Us! Best Assistance is Guaranteed and Absolutely Free!

Who Are Eligible To Buy A House?
Age 18 and above
Filipino Citizen
Employed or Self-employed
OFW or Married to A Foreigner
Not more than 60 years old upon loan maturity
No Unpaid Credit Card for Bank Financing
No Legal Cases for Bank Financing
Step 2:

Ask for the computation based on chosen unit block and lot
---
Sample computation of the choosen unit will be discuss and explain during the closing presentation, the terms of payment and other condition will also be explain.
We are tied-up with this following banks (BDO, UCPB & MBTC) and the developer will be the one to process for your loan application.

Payment Procedure, Terms and Conditions
Reservation Fee: This will be paid by the time you decided to get the house unit. This will guarantee that the unit will be hold under the buyer's name. Reservation Fee will be forfeited if you unable to pay the first equity.
Downpayment / Equity: This will start 30-45 days after the reservation date and will last depending on your choosen financing term. Non-payment of the first downpayment will be grounds for cancellation of the house unit.
Amortization: Will start after signing of Loan at the bank for Bank Financing, and or 1 month after finishing the downpayment term for Inhouse Financing. Non-payment of the monthly amortization will cancel your house unit.
MRI & Fire Insurances: Payment for insurances are included during monthly amortization and amount will be depend on the price of the unit.
* All Payments During Reservation, Downpayment and Amortization Area NON-REFUNDABLE but Transferable To Other Unit or Owner With Approval (Transfer Fee of Php 3,000 will be paid after approval of transfer)
We Would Like To Here From You... Write Here Your Feedback To Our Assitance >>

Step 3:

Pay the reservation fee and complete and submit all the required documents.
---
Documents should be completed and submitted 60 days after the reservation date of the unit.
Below are the list of requirements to be submitted.
Bank Financing Requirements

3 pcs. ID picture 1x1 and 2x2
2 Valid Goverments Issued ID's
Residence Certificate (Cedula)
Birth Certificate (Single) | Marriage Certificate (Married)
Proof of Billing
TIN Number/ID
Latest ITR
Certificate of Employment with Compensation
15pcs. Post Dated Checks (for downpayment)
Additional for OFW
Passport (photocopy)
Special Power of Attorney (Consularized)
Certificate of Employment (Email Address of Employer Must Be Indicated)
Inhouse Financing Requirements

3 pcs. ID picture 1x1 and 2x2
2 Valid Goverments Issued ID's
Residence Certificate (Cedula)
Birth Certificate (Single) | Marriage Certificate (Married)
Proof of Billing
TIN Number/ID
Latest ITR
Certificate of Employment with Compensation
70pcs. Post Dated Checks
Additional for OFW's
Passport (photocopy)
Special Power of Attorney (Not Authenticated)
Step 4:

Inspect the Unit, Get the Keys and Move Into Your New Home!
---
Once the house unit has been turn-over, you can now made your desired alteration and improvement upon approval of the engineering office. You can choose your own interior design and exterior improvement. Improvement and Extensions that can possibly damage other property are subject for a construction bond of Php 10,000 (Refund of Php 9,000 will be given after the improvement construction and shall be deducted based on the amount of damage cost to other property.)

* Application for Electric Connection (MERALCO) will be made directly by the buyer with an estimated Application Fee of Php 4,000. Estimated Installation of Electric Submitter is 3 weeks after the date of application.

* Water is supplied by a private company, clean - treated deep water. Buyer will be the one to apply for the Water Supply with an estimated Cash-Out of Php 3,800 (deposit and meter), estimated installation is 1 week after the date of application.
CHAT US HERE FOR YOUR INQUIRY!

Ruffer Asuque


(Sales Associate)
Property Company of Friends, Inc.
Cellphone
+63-920-645-0479
+63-905-806-4601

Email
modernresidence@yahoo.com
modernresidence8@gmail.com
Skype
modern.residence
Website
www.modernresidence.sulit.com.ph
Modern Residence © 2012 All rights reserved.