OVERVIEW

Every personal space is stylishly set to have a:
Bed

Cabinet and Drawers

Clothes Closet

Shelves

Study Station (with Desk and Chair)

Study Table Lamp

Bed Night Light

Window Type Aircon

TV with Cable Services

High-Speed Internet Access
Aside from being a luxury Dormitory for students, Forbes Hall is also an ideal opportunity to invest. With the multitude of colleges and universities around Forbes Hall, the dormitel is projected to address the year-round tenant demand.
Forbes Hall is more than the usual. It veers away from the customary bed and space offered by most dormitories. It will raise the standard of dormitory living by offering exciting amenities such as a grand lobby that exudes a hotel feel, an innovative study hall, a place to unwind through the fitness gym, basketball court and game room, a Zen garden as a venue for relaxation, meeting rooms conducive for group studies and free Hi-speed WIFI access because the power to connect and stay informed is now a necessity.
Unique features are also in place in Forbes Hall, its 24-hour security and state-of-the-art CCTV system will let the students and their parents sleep soundly at night. Furthermore, true to its word of providing hotel-like services, Forbes Hall units will have a Key Card Access and their dynamic client relationship will include a student concierge.
LOCATION
Located in G. Tuazon, Sampaloc Manila, Forbes Hall is at the heart of the University Belt where various schools and colleges are just a few minutes away. It is designed to be a haven for more than 200,000 students who look for comfort and services that are at par with hotel standards. It has 20 floors and equipped with first-rate lifestyle amenities and retail options that will answer everyday essentials.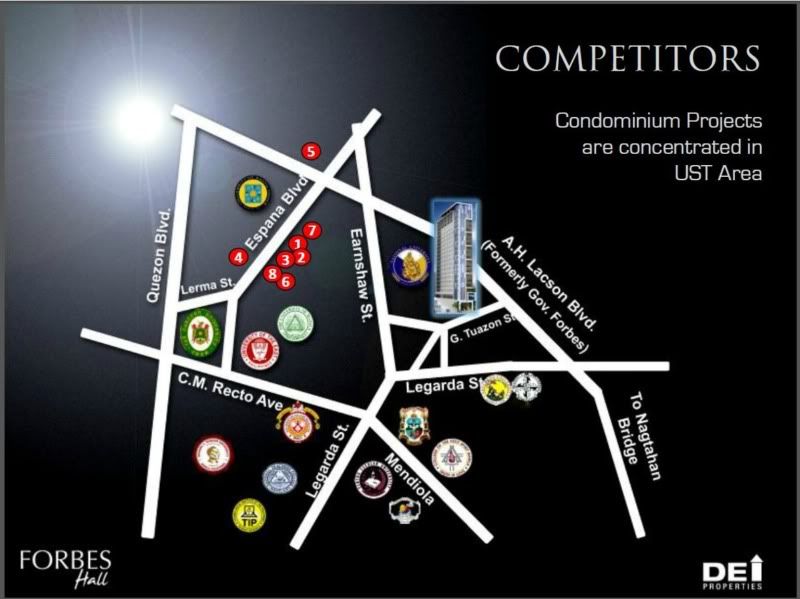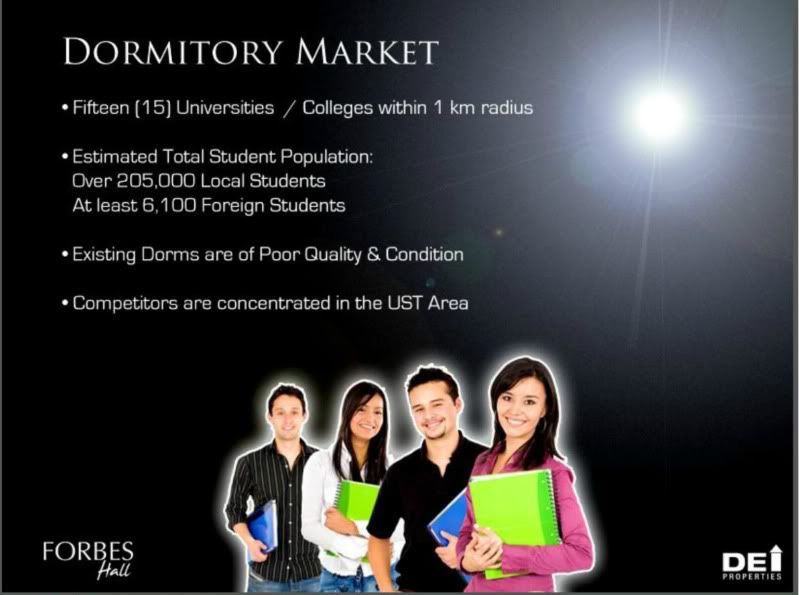 Live a few minutes away from the University Belt. Schools and Colleges near Forbes Hall are National University, Arellano University, San Beda College, Sta. Catalina College, University of Manila, Far Eastern University, San Sebastian College, University of the East, Centro Escolar University, University of Sto.Tomas, National Teacher's College, La Consolacion College, College of the Holy Spirit, Manuel L. Quezon University and Technical Institute of the Philippines.
Forbes Hall also introduces "Student Pod" an integrated lifestyle facility that enables the students to do everything in their own private area.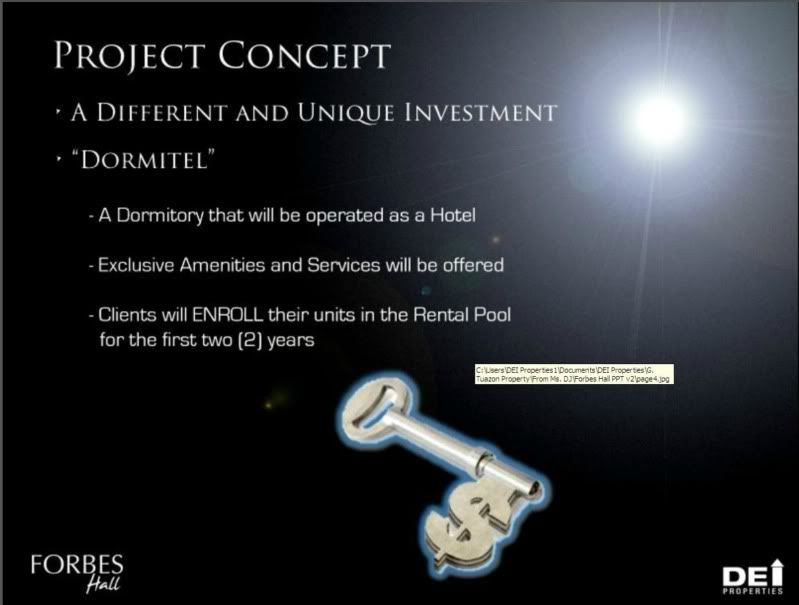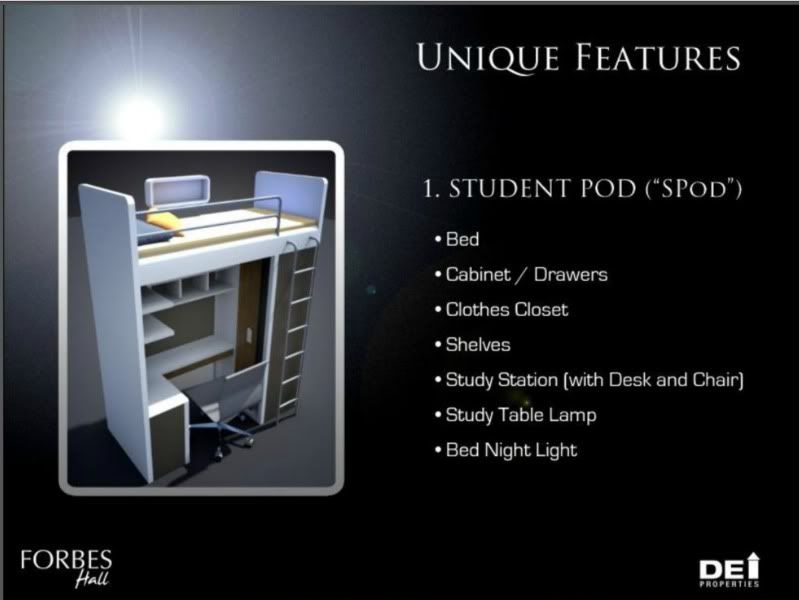 AMENITIES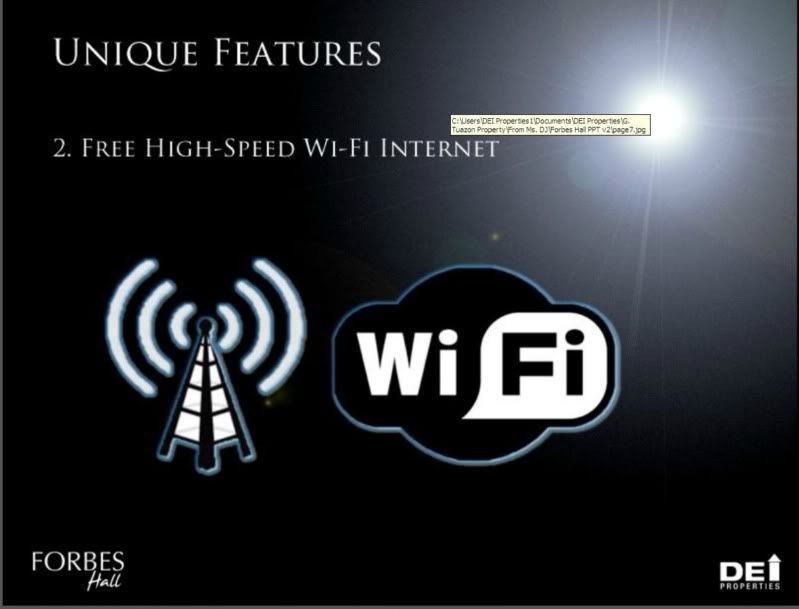 High-Speed WIFI Internet Access
Forbes Hall redefines the dormitory experience. It will offer world-class amenities such as a modern lobby, an innovative study hall, a place to unwind through the student lounge, a state-of the-art fitness center, a serene sky garden and a roof-deck basketball court.


• Grand Lobby
• Study Hall
• Fitness Gym
• Student Lounge
• Basketball Court
• Roofdeck Garden
• High-Speed WIFI Internet Access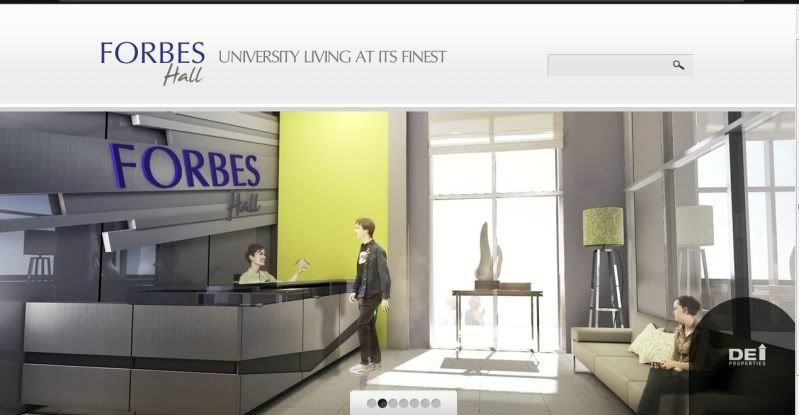 Grand Lobby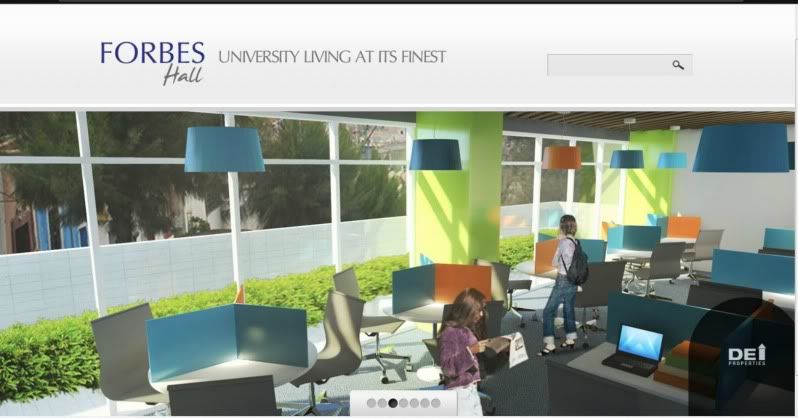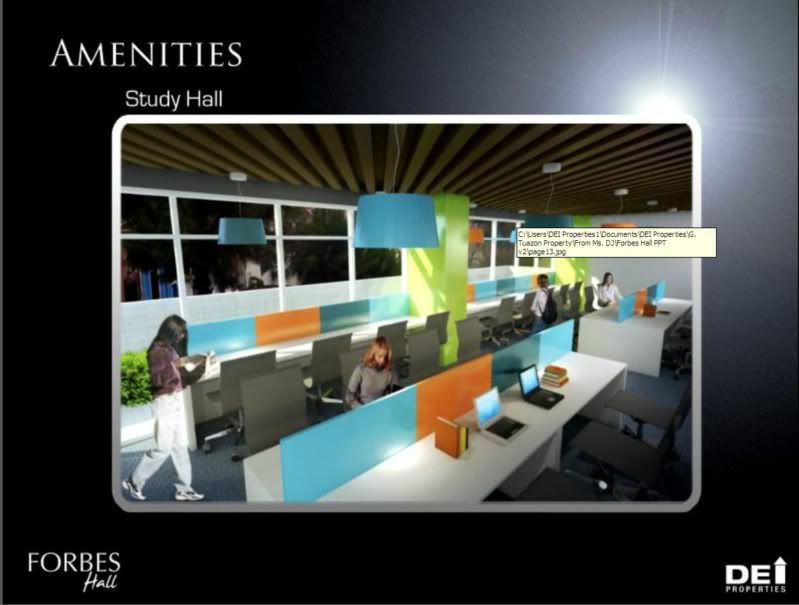 Study Hall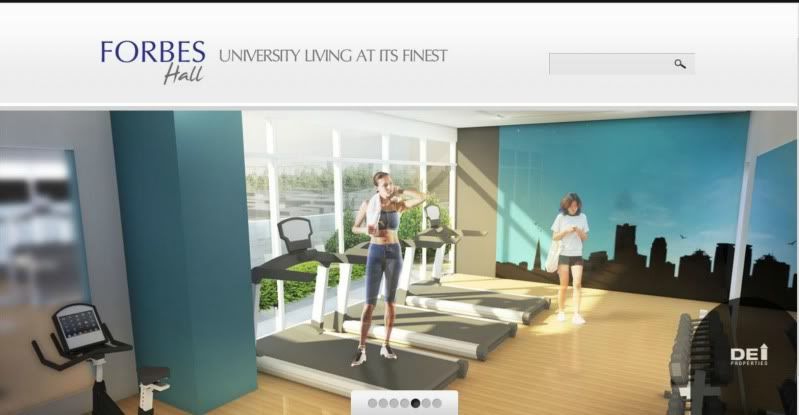 Fitness Gym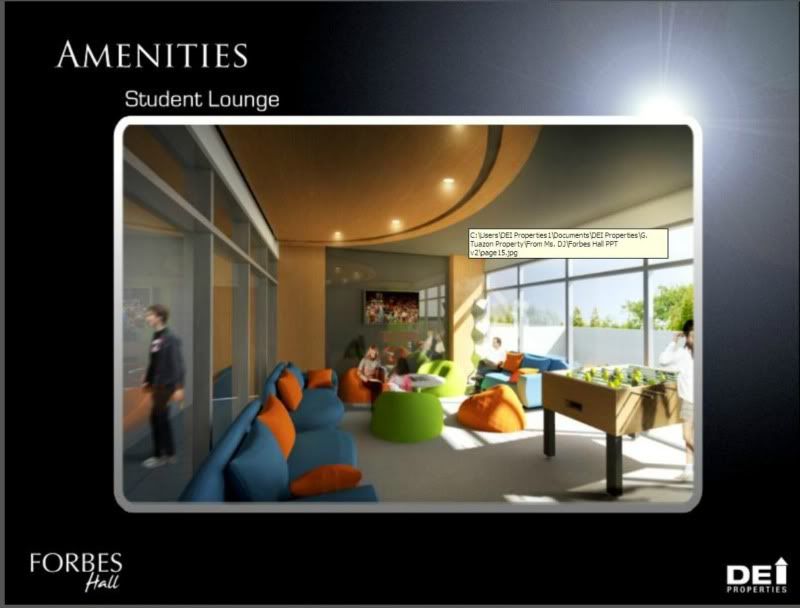 Student Lounge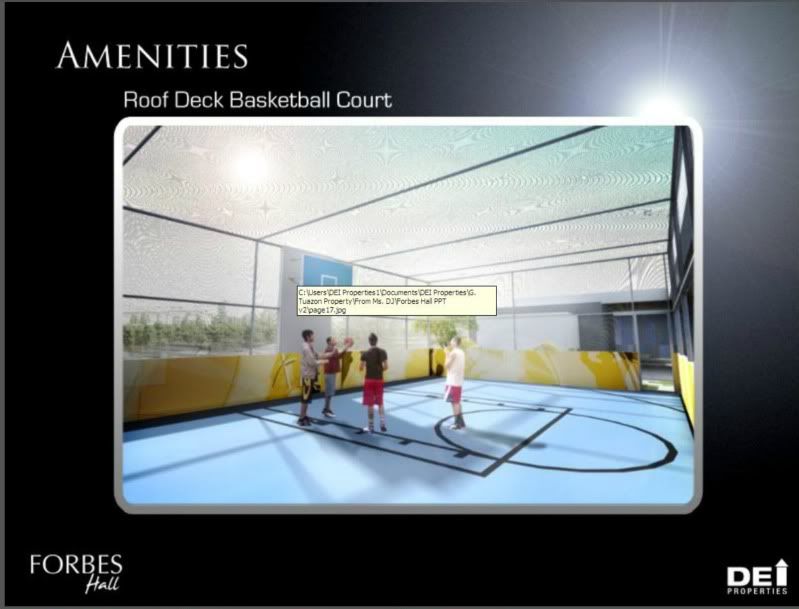 Basketball Court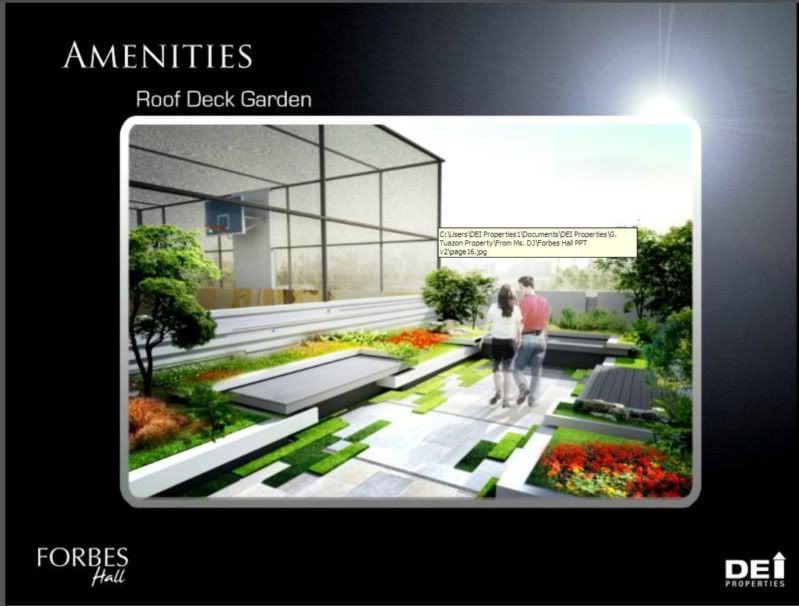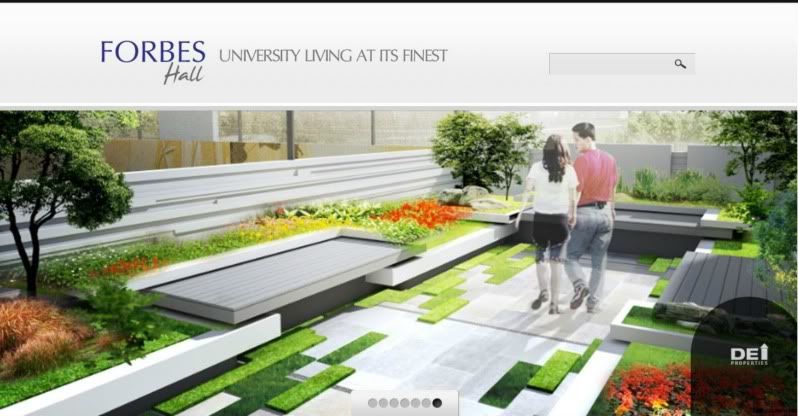 Roofdeck Garden
UNIQUE FEATURES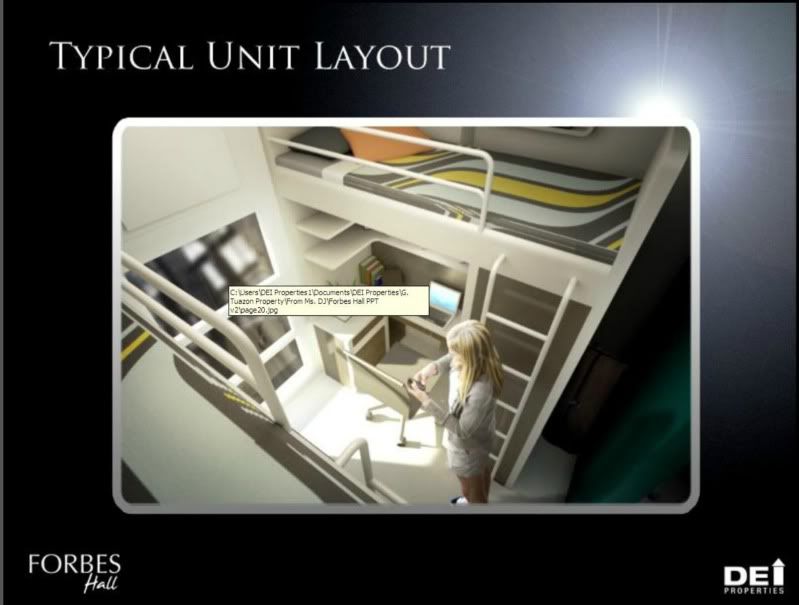 Dedicated to deliver a service like no other, Forbes Hall will offer unique features that ensures the safety and comfort of the students.
• 24-Hour Security
• CCTV System
• Key Card Access
• Student Care Officer/ Student Concierge
Fully-Furnished "Student Pod" units are set to provide an excellent venue to study and have fun.
• Bed
• Cabinet and Drawers
• Clothes Closet
• Shelves
• Study Station (with Desk and Chair)
• Study Table Lamp
• Bed Night Light
• Window Type Aircon
• TV with Cable Services
• High-Speed WIFI Internet Access
FLOOR PLAN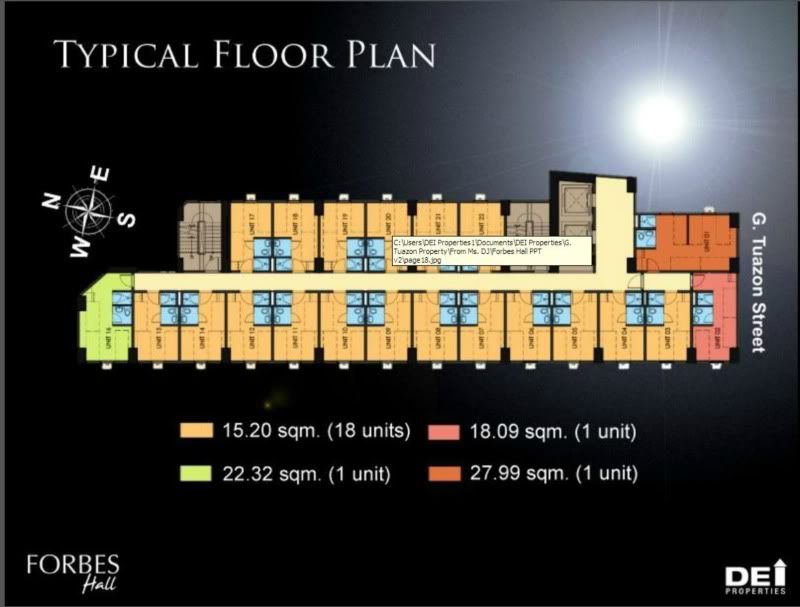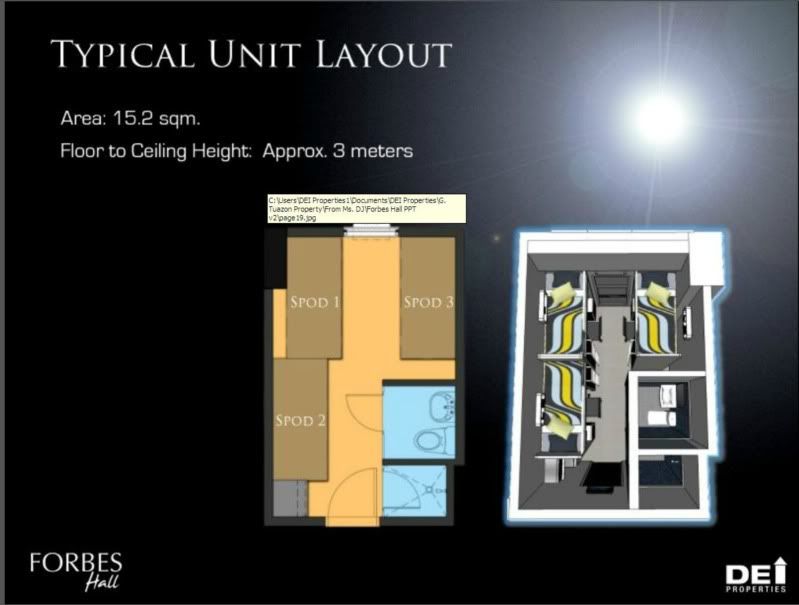 Investment Potential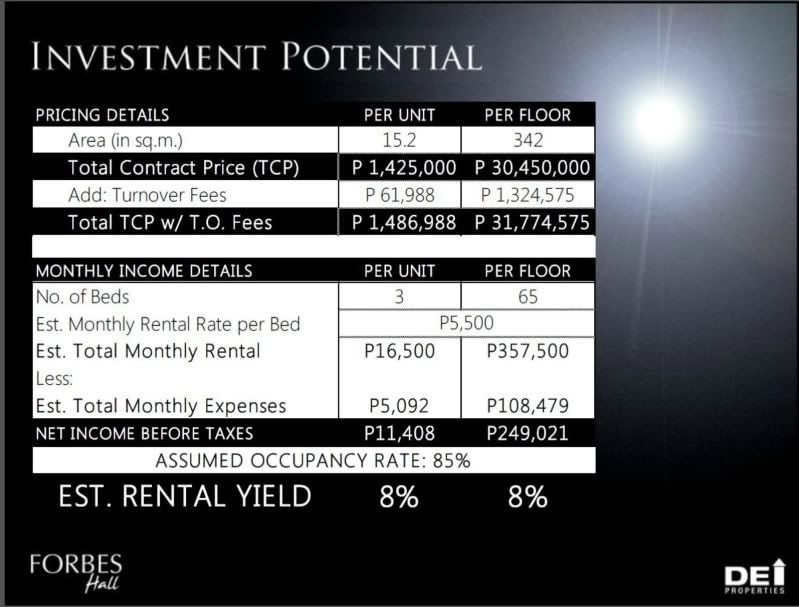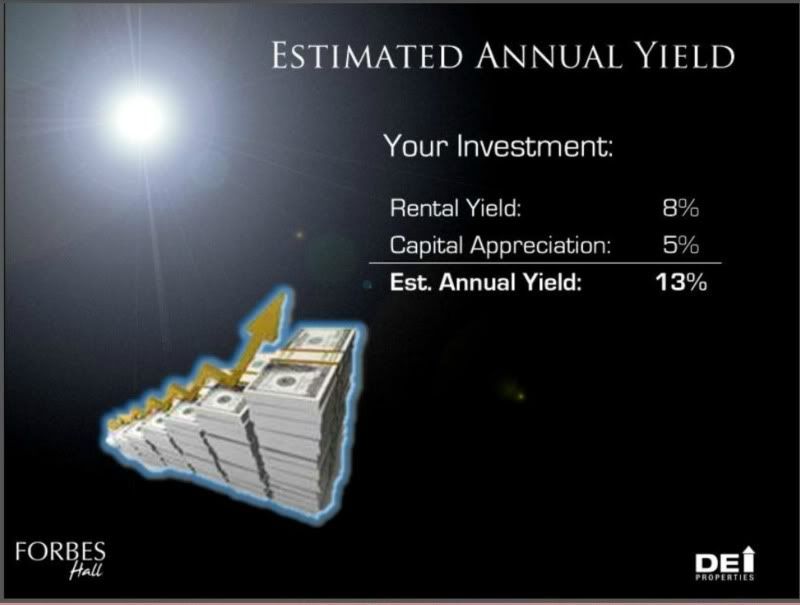 Fully Furnished Package