Yes, Versace is coming to Makati. Not through the opening of a boutique alongside other fashion giants Hermes, Louis Vuitton and Prada. It will be something bigger and grander — as big as a residential condominium and as grand as a 53-storey, P3-billion project.
Called the Milano Residences, this designer condominium, the first by the Versace Group in Southeast Asia, will rise in the 3.4-hectare Century City, the flagship mixed-use development of Century Properties in Makati, which includes luxury residential towers like the New York-inspired Gramercy Residences, the London-inspired Knightsbridge Residences, an IT park, a medical IT building and a shopping center.
The Milan-inspired Milano Residences will be interior designed by Versace Home and this Italian brand's exquisite imprint will be seen in the grand lobby, hallways, lounge, library, pool, garden and spa. Versace Home will also create inspirations that residents may adopt for their own units.
Now that's what you may call collectible real estate.
The MILANO RESIDENCES by VERSACE HOME, Century Properties
Project Details:
* Approx. 2,500 sqm land area
* loft floor to ceiling height approx. 18ft.
* Loggia with swimming pool
* Penthouse unit also with swimming pool
* Commercial spaces at ground floor and mezzanine (Total of 6 units only)
* Maximum of only 10 units per floor (For Residential)
* Pre-selling price at 120K/sq.m-140K/sq.m but will increase 3 months after.
* Total of 350 units only
* Construction: 2nd quarter of 2011/next year.
* Reservation fee: Php 75,000.00* Total of 53 floors
* Model units available Jan. 20, 2011 4th floor Pacific Star building
* Turnover date: December 2015
* Interior designed by VERSACE Home
Century Properties partners with Versace
MANILA, Philippines – Upscale real estate developer Century Properties Inc. will put up a P3-billion, 53-story designer residential building within Century City, an integrated community along Kalayaan Avenue in Makati City.
In a statement, Century Properties said it has tapped Versace, one of the world's leading international fashion houses, to provide exclusive design service for the public spaces of its newest residential project, The Milano Residences.
Founded in Milan in 1978 by Italian clothier Gianni Versace, the company designs, markets and distributes luxury clothing, accessories, fragrances, make-up and home furnishings under the various brands of the Versace Group.
A variety of other projects relating to lifestyle and design also bear the Versace signature: Luxury resorts and hotels, exclusive private residences and refined interior projects.
Slated for completion by 2015, The Milano Residences will make available a total of 340 units with one to three-bedroom configurations. Prime units in various sizes and layouts include The Penthouses, The Townhouses and Italian-inspired units called The Loggias that feature breathtaking private plunge pools – a first in a Makati condo.
"Versace Home, the authority in showing the essential art of luxury living, is now in Manila through the Milano Residences. To have a Versace Home interior designed address presents a rare opportunity, and an immense value to both end users and investors for units are very few and are considered collectible real estate," said Robbie Antonio, project head of The Milano Residences and managing director of Century Properties.
The building's architecture is expected to complement Versace Home's elegant interior design, which will be shown in the grand lobby, hallways, lounge, library, pool garden and spa. Versace Home will also create interior inspirations that residents may adopt for their own units.
The Milano Residences is the latest residential project to rise in Century City, the flagship development of Century Properties. Masterplanned by the Jerde Partnership, the 3.4-hectare Century City, comprising luxury residential buildings, Grade A office buildings and a retail center, is envisioned to showcase the world's best in one place.
The 24-year-old Century Properties is known for its track record in developing luxury projects which include the award-winning Essensa East Forbes in Fort Bonifacio.
Its real estate portfolio and pipeline covers 63 buildings under management and development as well as current projects with over 42 million square feet; and more than 10,000 residential, office and commercial units.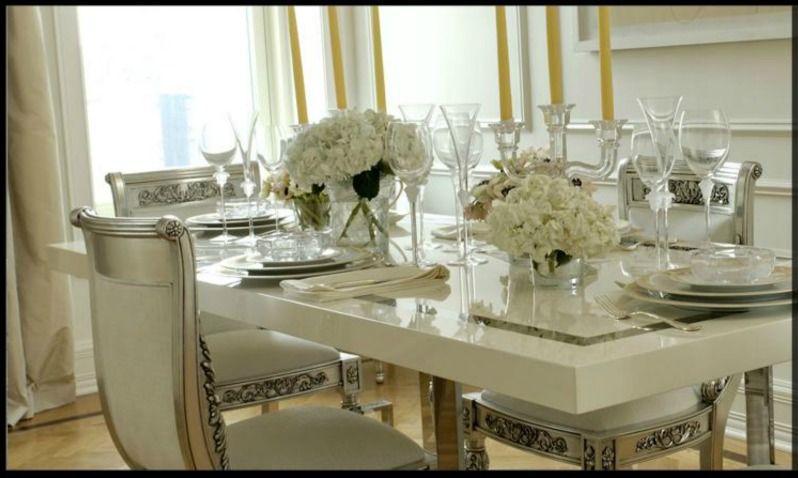 For updated prices, terms and availability of units, you can browse our Online website at real-time together giving you an opportunity to see the units' updates and the prices and payment / investment terms or option of your choice.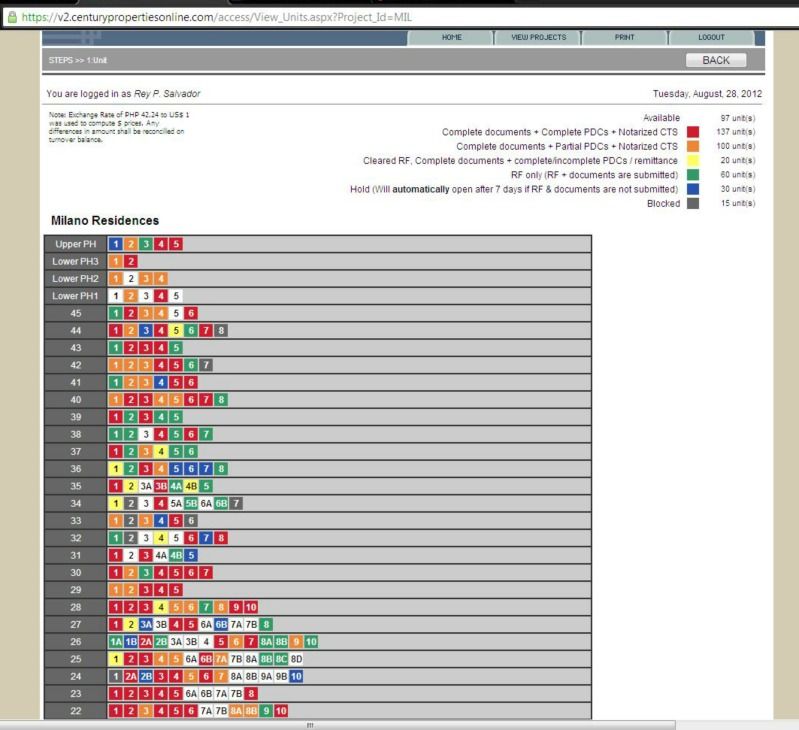 The Floor Plan
The Payment or Investment Options
For inquiries leave a message here, or the contact details below

.
Cellphone no.;
+63 919 6188558, +63 915 5912363