1BR Fully Furnished Apartments for rent in MAYFIELD PARK RESIDENCES, Pasig (Metro Manila)

Full info, video, and map on our website:
http://www.re-manila.com/Mayfield-park-residences
New 2010 youtube video of Mayfield Park: http://www.youtube.com/watch?v=rPB7n09LEJw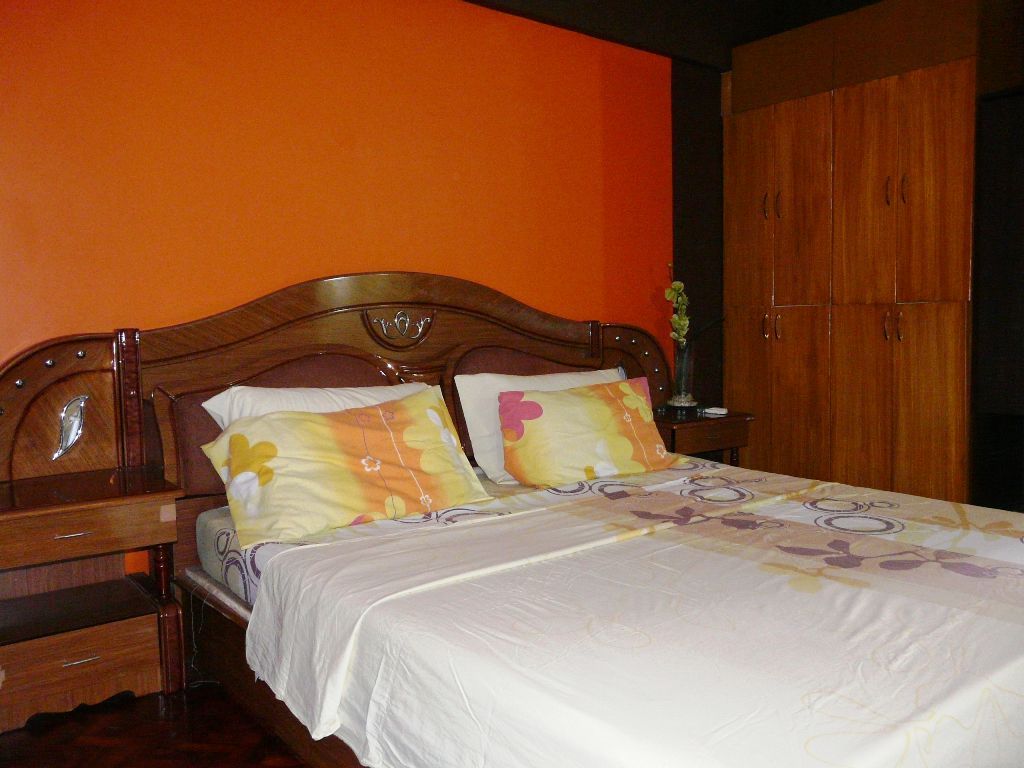 Main features:
-Swimming pool, Gym
-Private ADSL internet
-24h Check in
-Airport pickup available
-Credit card and Paypal Booking
Amenities of the Residence:
-Swimming-pool, Gym club, Basketball and Badminton court
-Kids playground, two floors Clubhouse with free wi-fi internet connection
-Purified free drinking water refill station on site.
Fully Furnished units:
- Private FAST INTERNET ADSL in the apartment.
- Airconditioned bedrooms, with King size bed.
- Water heater system in the bathroom.
- Kitchen with complete set of utensils, microwave, stove, oven toaster.
- TV, Cabletv, DVD player.
- Washing machine with private space at the roof deck.
Residence Vicinity:
-Just outside: SM Hypermart Supermarket, Banks, Money changer, laundry shop;
-5 Minutes: Sta Lucia Malls (shop, cinemas, restaurants);
-10 minutes: Eastwood, LRT Station, Tiendesitas, SM Marikina;
-15 minutes: Ortigas CDB;
-30 minutes: Makati CBD, Fort Bonifacio, NAIA International Airport.

Price list (per apartment):

Short terms: expenses included
-Daily rate: 2,200 pesos (53 US$)
-Weekly rate: 13,500 pesos (325 US$)

Long term: expenses excluded
-One month: 27,000 pesos
-Three months: 24,500 pesos (per mo.)
-Six months: 21,000 pesos (per mo.)
-One Year: 19,500 pesos (per mo.)
Utilities are charged on meter readings.


For more info and to schedule a viewing, contact us:
mobile / Sms: +63 9277141954
land Line: +63 2 385 5680; +632 550 1208
email: info@re-manila.com
Website: http://www.re-manila.com
Location Address:
Mayfield Park Residences, Felix Avenue, Bgy. Rosario Pasig City, Metro Manila, Philippines 1600