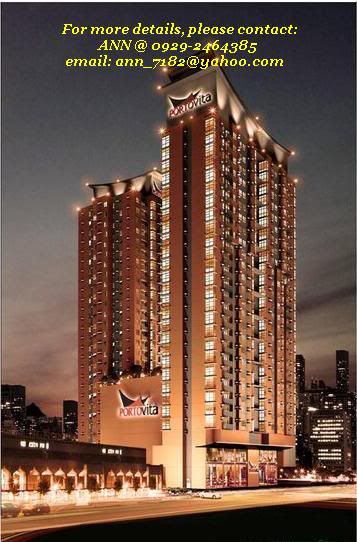 A 2-tower 26-storey Meditterranean-inspired project
Located within the new Araneta Center, Cubao, Quezon City
across Alimall and Shoemar, and just meters away from Rustans Supermarket and the new Gateway Mall.
Very Accessible to public transportation, Business Districts, Schools and Hospitals.

• • • • • • • •
Condominium Hotel ("Condotel") offering Studio (18 sqm-20sqm), One Bedroom (25.75sqm-29sqm) and
Two Bedroom (38sqm-41.25sqm) Suites for sale.
Studio unit starts @ P1.6M / 2 Bedroom suites starts @ P3.7M
Downpayment payable 36 months at 0% interest and Balance payable thru In-house or Bank Financing up to 15 years to pay!
ALL CONDOTEL UNITS ARE FULLY FURNISHED!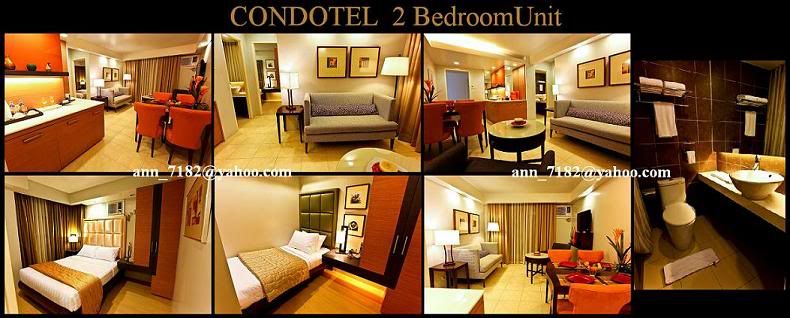 ● The Condotel Advantage at PORTOVITA
Ownership of a condotel unit is an income generating property and self-liquidating investment.
Aside from real estate appreciation, Condotel unit owners receive a steady annual income based on the size of their unit regardless of whether said unit was leased or not. This is because the hotel management will pool together total income of the entire hotel and distribute this to unit owners net of any expense based upon unit floor area. This makes the investment cost efficient and practically risk free.
A condotel is a luxury leisure development concept where one may own a condominium unit and enjoy it for fifteen (15) days a year and earn income from the same unit where it is operated as a hotel. This means that one can enjoy a vacation destination condominium without the usual concerns of maintenance & upkeep.

At PORTOVITA, an initial of seven (7) years contract (Leaseback Agreement) is issued by the unit owner which allow the hotel operator to run the pool of his/her unit as a hotel. The units are maintained at hotel standards until the end of the leaseback period.
Net operating profit will be distributed to the unit owners and hotel operator 75% and 25% respectively and shall be divided pro-rata among the unit owners depending on the floor area of their unit. Share of rental earning are given out 60 days after the end of each calendar year. Unit owners will have a copy of an Audited Financial Statement as soon as they are submitted to the Securities and Exchange Commission as required by law.
* The best selling point of Condotels as investment property is the rate at which they appreciate. Especially when purchasing at the pre-construction stage of the project.
• • • • • • • • •

A Residential Condominium offering Studio (21.75 sq.m), One Bedroom Loft (43 to 68 sq.m) and
Two Bedroom (43.50 & 45.25 sq.m) Suites for sale.
Studio units starts @ P1.5M / 1 Bedroom (Loft) starts @ P3.1M
2 Bedroom unit starts @P3M / 2 Bedroom (Loft) starts @ P4.6M / 3 Bedroom (Loft) P7.3M
Downpayment payable for 36 months at 0% interest and Balance payable thru In-house or Bank Financing up to 15 years to pay!

• • • • • • • • •
In Portovita, affordable, luxurios living is a promise – live out a new beginning of serenity and vitality in the new heart of the city.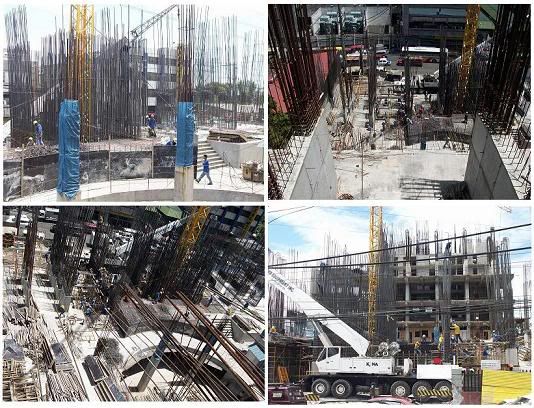 For more information, computation, reservation and unit/site viewing schedule ,
please contact:
Mobile number :: +63 929.246.4385
for US & Canada Residents pls. call :: (001) 818-627-8209 / 818-813-5970

Email :: ann_7182@yahoo.com
•

We also offer other properties (House & Lot, Lot only, Townhouse) that's within your budget. •